Description
Introducing the tractor-mounted seed salt spreader agricultural fertilizer spreader. This essential piece of agricultural equipment boasts a 1-year warranty, weighs 110kg and is designed for high productivity. With robust core components like the gearbox, this spreader is not only easy to use but also highly durable. The product, new for 2023, comes with video outgoing-inspection and a machinery test report for assured quality.
Features and Applications of the Tractor Mounted Seed Salt Spreader Agricultural Fertilizer Spreader
This spreader is meticulously designed for use with tractors, making it a versatile addition to any agricultural setup. It's ideal for a wide range of industries beyond agriculture, thanks to its high productivity and efficiency. Whether it's spreading seed salts or agricultural fertilizers, this spreader delivers exceptional results each time. Its 110kg weight ensures stability during operation, and its core components, like its reliable gearbox, promise longevity.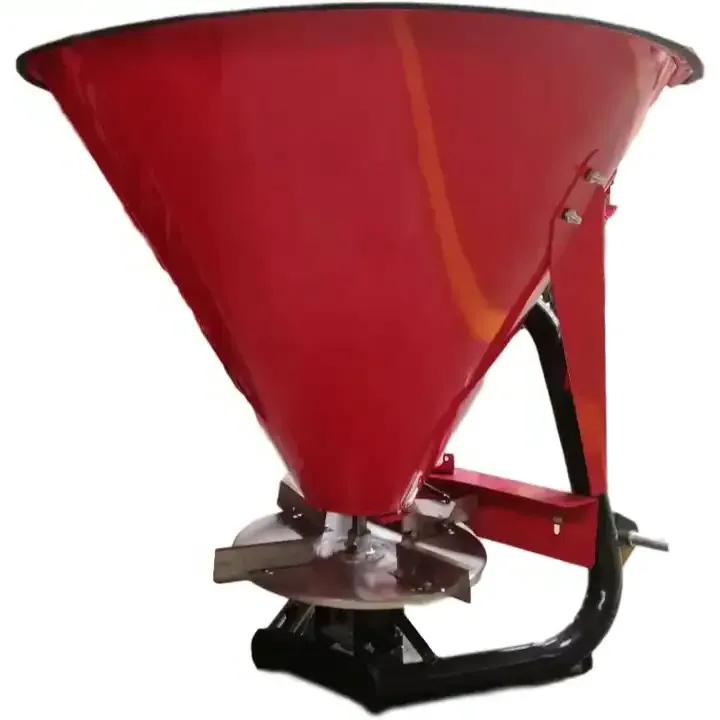 Working Principle, Installation, Unloading, and Maintenance
The tractor-mounted seed salt spreader works by evenly distributing seed salts or agricultural fertilizers across the field. Installation is straightforward – simply mount it onto the tractor, and it's ready for use. Unloading is just as easy, making it a convenient tool for various agricultural tasks. Maintenance is minimal, with only the regular check and upkeep of the gearbox and other core components required. The 1-year warranty also offers peace of mind, ensuring any issues can be promptly addressed.
Experience the Quality of AGKNX's Agricultural Fertilizer Spreader Products
Discover the difference AGKNX??s agricultural fertilizer spreader products can make in your agricultural operations. Designed for efficiency and built to last, these spreaders are the perfect investment for those seeking high productivity and reliability. Contact us today to learn more about our spreader products and how they can elevate your agricultural processes.
Why Choose AGKNX's Agricultural Fertilizer Spreader Products?
Choosing AGKNX's agricultural fertilizer spreader products means investing in quality and productivity. Our products are not only reliable but also designed with the user in mind, ensuring ease of use and high efficiency. With our products, you can expect better agricultural results and improved productivity.
About AGKNX Machinery Co., Ltd.
AGKNX Machinery Co., Ltd. has been at the forefront of agricultural machinery research and development for many years. Our expertise extends to a range of machinery including rotary tillers, PTO shafts, disc harrows, disc ploughs, disc blades, disc ridgers, rotary tillers, furrow ploughs, box scraper, sickle bar mowers, rotary mower, flail mower, boom sprayers, fertilizer spreaders, potato planters, plough blades, agricultural cultivators,potato harvester, agricultural trailers, corn seeder, wheat seeder, vegetable seeder, harvest machines, post hole digger, wheat seeders, corn seeders, agricultural subsoiler, and soil-loosening shovels.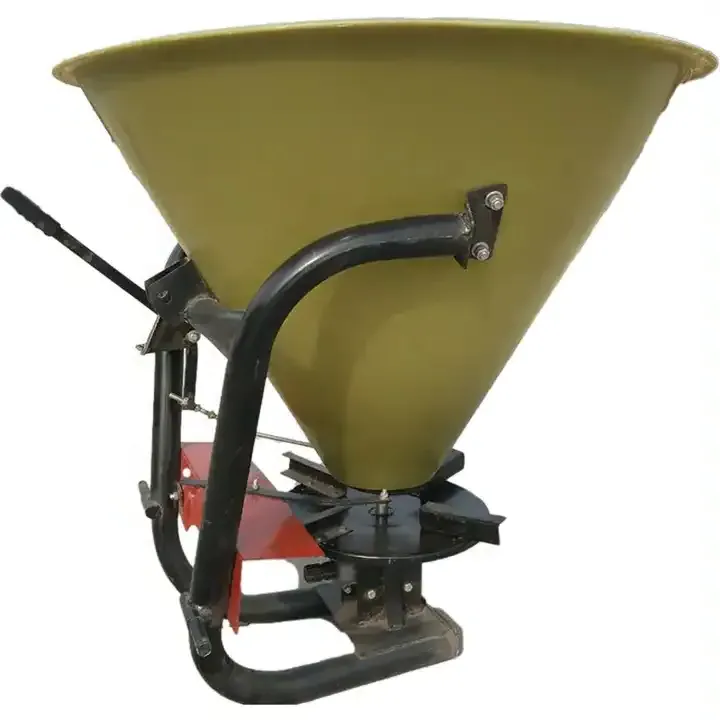 Our team of over 100 employees includes 20 technical staff and five senior R&D personnel. We utilize advanced CAD computer-aided design systems and boast two advanced casting, forging, machining, heat treatment, and lacquering production lines. Our products are reliable, high-performing, and trusted by farmers throughout the country and across the globe.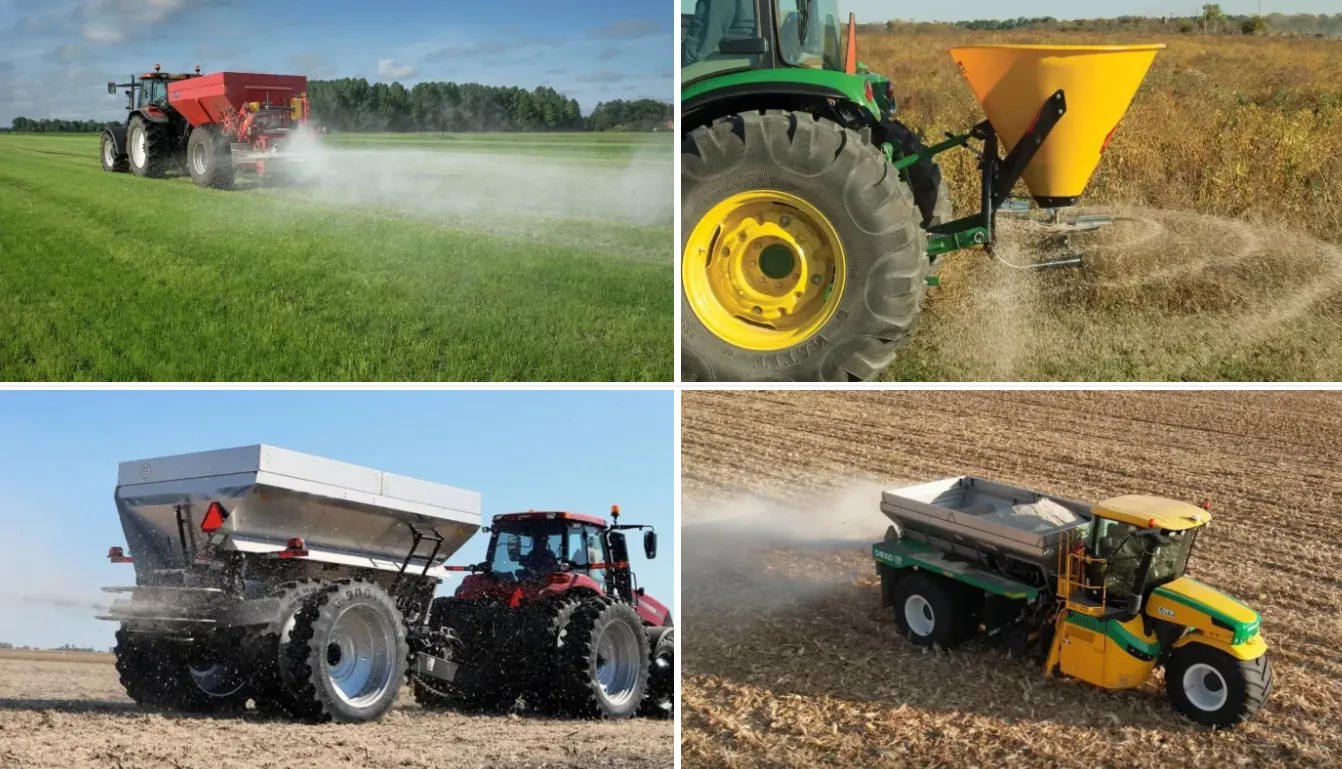 Discover More About Our Products
Learn more about our tractor-mounted seed salt spreader agricultural fertilizer spreader by watching the video below. Contact us for more information or to make a purchase.