Description
The tractor mounted stone picker 4U-1600 from EP is the ultimate solution for efficient stone picking on farms. This machine comes with a one-year warranty and is suitable for all types of farming industries. Weighing 3000kg, it guarantees high productivity and a smooth operation. The machine is designed to be mounted on a tractor and features a working width of 1600mm. It is powered by a 110-220hp engine and is available in a variety of custom colors. You can order as few as one set, with a delivery time of 7-15 working days. The stone picker machine also comes with a standard package and is shipped from the port of Qingdao.
Key Features and Applications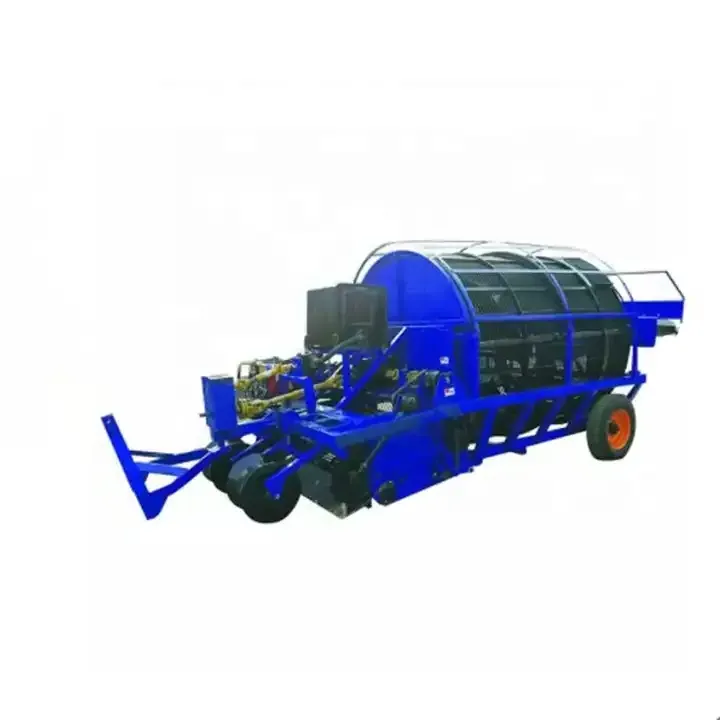 The 4U-1600 stone picker machine is designed to pick up stones efficiently and quickly. It is equipped with core components such as bearings and a gearbox that ensure a long-term, reliable operation. The machine uses a tractor 3-point linkage system which enables easy and secure attachment to the tractor. This stone picker is perfect for farms with rocky soil as it can significantly improve the soil quality and make it more suitable for planting and other farming activities.
Installation, Operation, and Maintenance
Setting up the 4U-1600 stone picker machine is straightforward. Simply attach it to your tractor using the 3-point linkage system. Once installed, you can start the machine by engaging the tractor's power take-off system. While the machine is in operation, it picks up stones and collects them in a container. Regular maintenance includes checking the bearings and gearbox for wear and tear. Always ensure that the machine is properly lubricated to prevent friction and overheating of the core components.
Why Choose AGKNX's Agricultural Potato Harvester Products?
With AGKNX's agricultural potato harvester products, you're investing in efficiency, productivity, and reliability. Our products are designed with the latest technology to ensure they meet the highest standards of performance and durability. Plus, our dedicated customer service team is always ready to assist you with any queries or concerns. So why wait? Enhance your farming operations with AGKNX's agricultural potato harvester products today!
About AGKNX Machinery Co., Ltd.
AGKNX Machinery Co., Ltd. has been at the forefront of agricultural machinery research and development for many years. Our product range includes rotary tillers, PTO shafts, furrow ploughs, box scrapers, boom sprayers, fertilizer spreaders, potato planters, and much more. With over 100 employees, including 20 technical staff and five senior R&D personnel, we are dedicated to providing high-quality, reliable products that meet the needs of modern farming.
Our products are not only popular domestically, but are also exported to Europe, Africa, the Middle East, Southeast Asia, and other countries and regions. We believe that our commitment to quality, integrity, and excellent customer service is what sets us apart from the competition.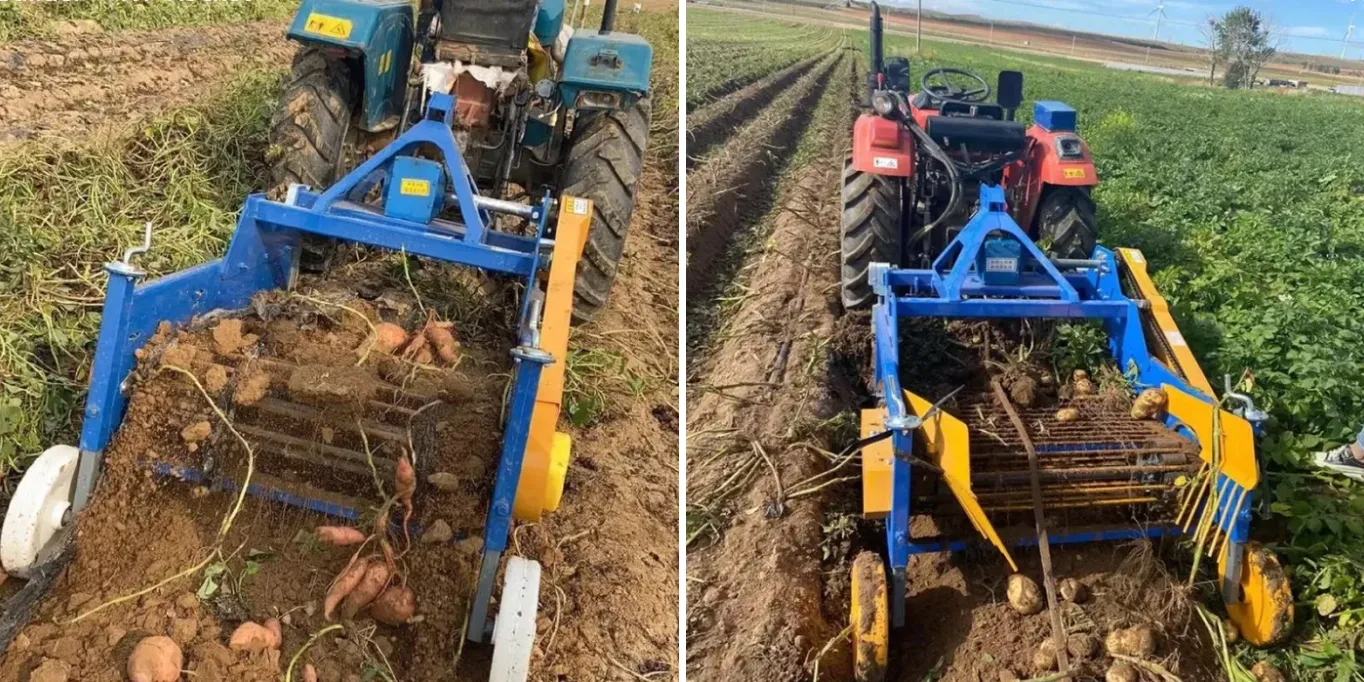 See It In Action
Watch our tractor mounted stone picker 4U-1600 in action and see how it can transform your farming operations.