Description
Introducing the used mini potato harvester, a new product that promises high productivity in potato farming. This machine is new, tractor-powered, and designed specifically for potato harvests. It can also be used for planting potatoes. With a single row operation, a working width of 600mm, and row distance of 550 – 600mm, this mini harvester ensures efficiency and precision. It's an ISO 9001 certified product, offering a 1-year warranty, 6 months warranty on core components, and online after-sales support.
Features and Applications of the Mini Potato Harvester
This mini potato harvester is not only compact but also powerful. It can work with tractors of power between 25-35 HP. Its compact size allows it to harvest potatoes with minimal soil disturbance, reducing the risk of damaging the potatoes. The harvester operates with a row spacing of 55-80cm and is designed to work with tractors between 22-35hp. The device is suitable for use in manufacturing plants and farms.
Among its key selling points is high productivity. This is achieved through its efficient design and reliable gearbox, which is one of its core components. It also boasts a favorable dimension of 1800*1000*980mm and a manageable weight of 180 KG. With these features, the harvester ensures you get high yield from your potato farming.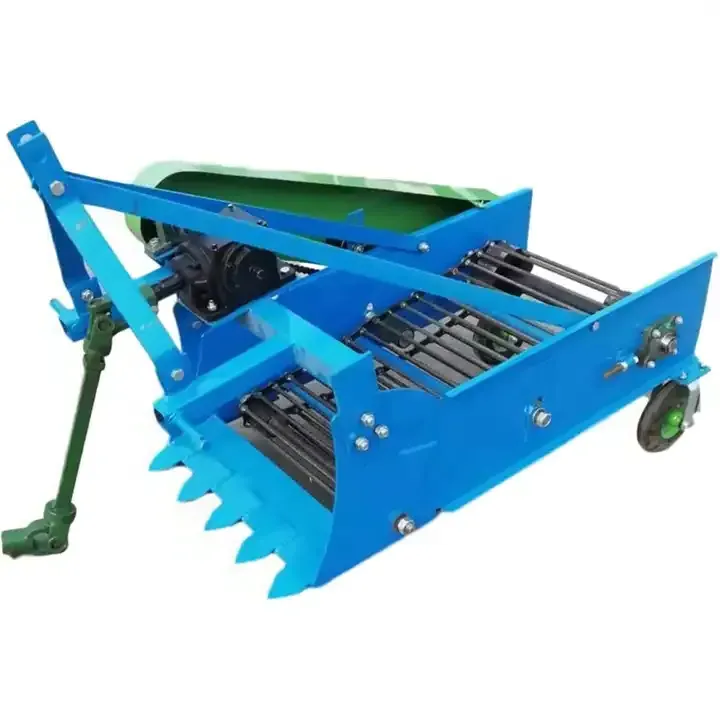 Working Principle, Installation, and Maintenance
The mini potato harvester works by being attached to a tractor. The tractor powers the machine, enabling it to dig into the soil and pull out the potatoes. Installation is straightforward as it involves attaching the harvester to the tractor. The row distance can be adjusted between 550-600mm depending on the spacing of your potato rows.
Maintenance of the harvester is also simple. Regular checks on the core component, the gearbox, can ensure its longevity. And with a 6-month warranty on the core components, you can rest assured of support should you encounter any issues. After-sales support is provided online, making it convenient and timely.
Promoting AGKNX's Agricultural Potato Harvester Products
Discover AGKNX's range of agricultural potato harvester products, designed with innovation and efficiency in mind. With a track record of high-quality products, AGKNX is the leading choice for your farming needs. Contact us today to learn more about our products and make your purchase. With AGKNX, high productivity in potato farming is assured.
Why Choose AGKNX's Agricultural Potato Harvester Products?
Choosing AGKNX's agricultural potato harvester products means investing in durable, efficient, and technologically advanced farming equipment. Our products have been developed with a deep understanding of the needs of modern farmers, ensuring they meet and exceed your expectations. Plus, our after-sales service and warranties guarantee you peace of mind. With AGKNX, you're not just buying a product, you're investing in a reliable farming solution.
AGKNX Machinery Co., Ltd. ?C Your Trusted Partner in Agricultural Machinery
AGKNX Machinery Co., Ltd. is a renowned developer and manufacturer of high-quality agricultural machinery. Our diverse product range includes rotary tillers, PTO shafts, furrow ploughs, box scrapers, boom sprayers, fertilizer spreaders, potato planters, potato harvesters, sickle bar mowers, rotary mowers, flail mowers, disc harrows, disc ploughs, disc blades, disc ridgers, plough blades, agricultural cultivators, agricultural trailers, seeders, harvest machines, post hole diggers, agricultural subsoilers, and soil-loosening shovels.
With more than 100 dedicated employees, including 20 technical staff and five senior R&D personnel, we are committed to delivering innovative solutions for your farming needs. Our products adhere to the highest quality standards, backed by ISO 9001 certification. We invite you to explore our product range and discover how AGKNX Machinery can enhance your farming operations.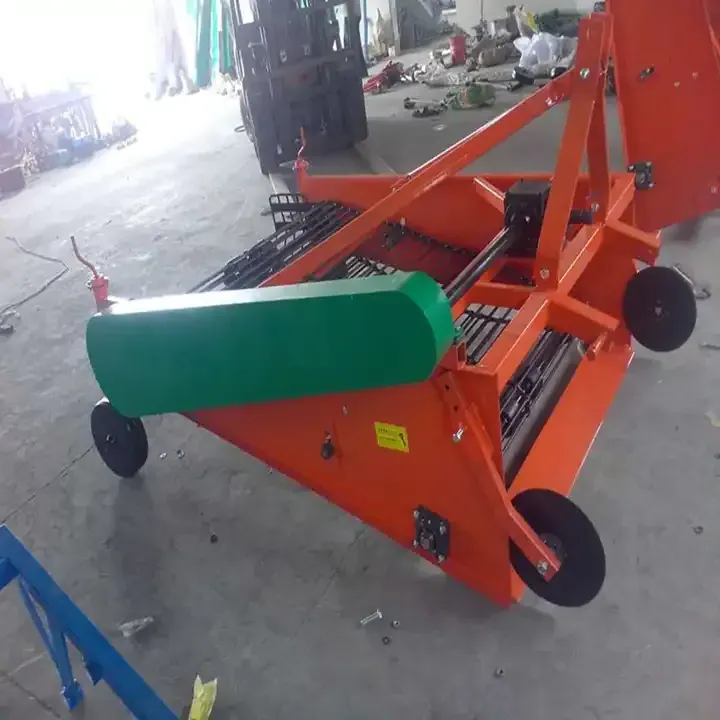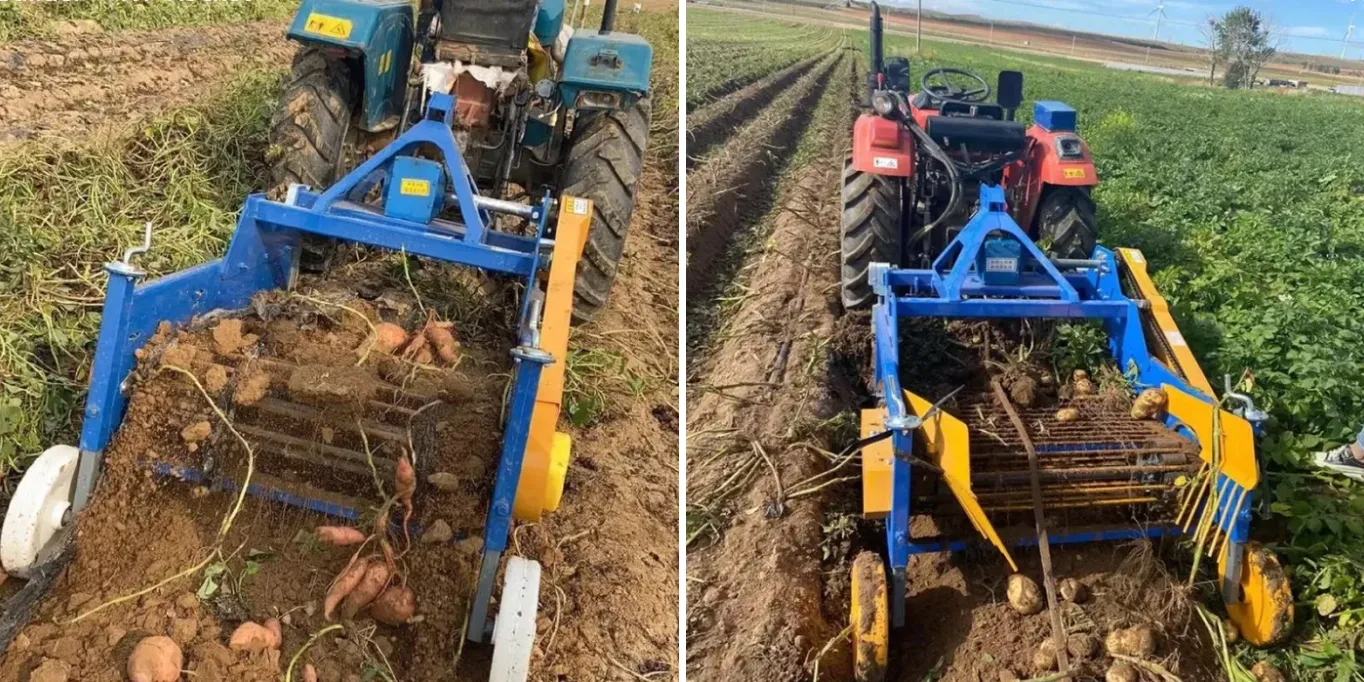 Learn More about the Mini Potato Harvester
For a more detailed look at how the mini potato harvester works, watch the video below. This will give you an insight into its operation, performance, and benefits.