Description
Embrace the 2019 new design Farm sweet potato ridger Tractor mounted Ditch laminating machine, a powerful tool for farms. With its Diesel power type, it is an efficient Farm Cultivator. The machine is brand new, offering a 1-year warranty. It is designed to ridge soil, weighing 160KG with standard dimensions. The machine is applicable to farms and offers video technical support, online support and overseas service center. With ISO9001 certification and a matched power of 45-60hp, this machine guarantees to perform. It can reach a Ridging height of 200-3000mm and a Ridging spacing of 700-900mm. The machine is 3-point mounted and comes with a packaging packed in one iron case. The port of shipment is QINGDAO, CHINA.
Features and Applications of the Sweet Potato Ridger Tractor Mounted Ditch Laminating Machine
This machine is designed for precision, convenience, and efficiency. It is primarily used for ridging in the field of potatoes, beans, and vegetables after tillage. The machine boasts an array of features including convenient adjustment in ridging spacing, ridging height, ridging rows, and angle. It has a wide range of matched tractors, demonstrating a good ability of adaptation. Its small size, precision manufacturing, and ease of removal make it an indispensable tool for farming.
Working Principle and Maintenance of the Ditch Laminating Machine
The Ditch laminating machine works by breaking the stubble and ridging with one stop, making it a highly efficient tool for farming. Installation is straightforward, with the machine easily attached to a tractor for use. Similarly, unloading is just as easy. Maintenance instructions are provided, with regular cleaning and proper storage being key to prolong the lifespan of the machine. The machine comes with a 2-year warranty and easy-damage parts are sent along with the product for free. In the event of a quality issue during the warranty period, new parts will be provided for free.
HZPT's Agricultural Disc Ridger Products
If you're looking for high-quality, durable, and efficient farming tools, HZPT's Agricultural Disc Ridger products are the perfect choice. These products are designed to make farming easier, more efficient, and more productive. Whether you're running a small farm or a large agricultural operation, HZPT's products can meet your needs. Don't wait, contact us today for more information and to make your purchase.
Why Choose HZPT's Agricultural Disc Ridgers Products?
HZPT Machinery Co., Ltd. is a company with a long history in the research and development of agricultural machinery, producing a wide range of high-quality products. These include rotary tillers, PTO shafts, disc harrows, disc ploughs, disc blades, sickle bar mower, rotary mower, flail mower, boom sprayers, fertilizer spreaders, furrow ploughs, potato planters, plough blades, agricultural cultivators, land levelers, potato harvester, agricultural trailers, corn seeder, wheat seeder, vegetable seeder, harvest machines, post hole digger, wheat seeders, corn seeders, agricultural subsoiler, and soil-loosening shovels.
Our commitment to quality and innovation has made us a trusted name in the industry. We have more than 100 employees, including 20 technical staff and five senior R&D personnel. Our production technology is strong and the equipment is advanced, including lathing, milling, planing, stamping, cutting plate, and electric welding. We are dedicated to providing our customers with high-quality products and excellent services. Choose HZPT's Agricultural Disc Ridgers Products for all your farming needs.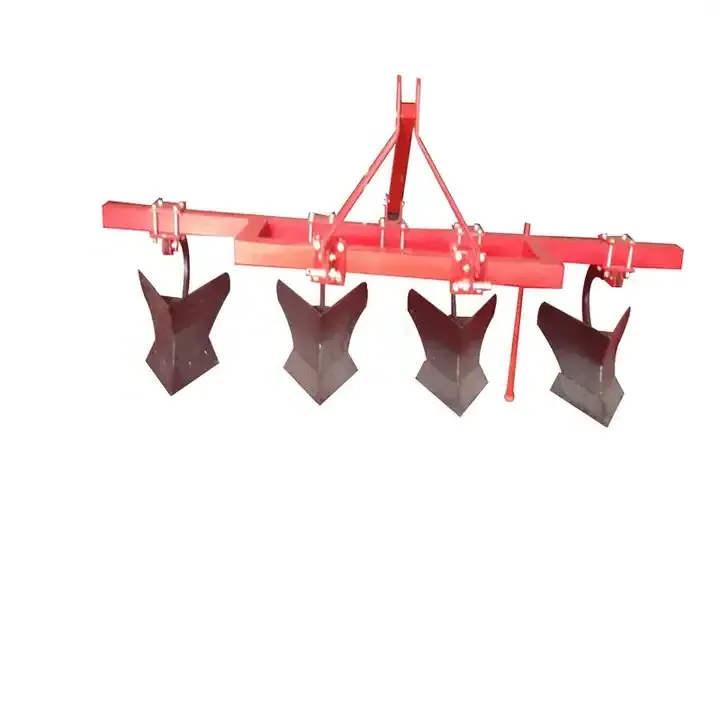 Video Introduction