Description
Introducing the latest innovation in farming machinery, the Agricultural Tractor Opener 3 Point Disc Ridger, Ridging Plough 3Z-120. This high productivity machine is powered by diesel and is designed specifically for farm ridging. The brand new machine comes with a one-year warranty and weighs 150 KG. Its dimensions are 150*120*50mm. The 3Z-120 model is designed to be highly efficient and reliable, making it a must-have for any farm.
Features and Applications of the Disc Ridger
The disc ridger features a working width of 1200mm and a ridger width of 200mm. It is linked with a 3 Point Linkage and comes in a customizable color. The machine's core components include a bearing, and it requires 25-50hp of matched power. The Disc Ridger is designed for ploughing soil and is aptly named the "riger plow". It is delivered packed in an iron frame package. The ridger has a wide market in America, Canada, Australia, Russia, and many other countries.
Working Principle and Maintenance of the Disc Ridger
The Disc Ridger operates by using its disc blades, made of 65Mn spring steel, to cut through the soil and create ridges. The machine is easy to install and unload, with detailed instructions provided with each purchase. Maintaining the Disc Ridger is straightforward. Regular checks and servicing of the core components, particularly the bearings, will ensure long-term efficient operation.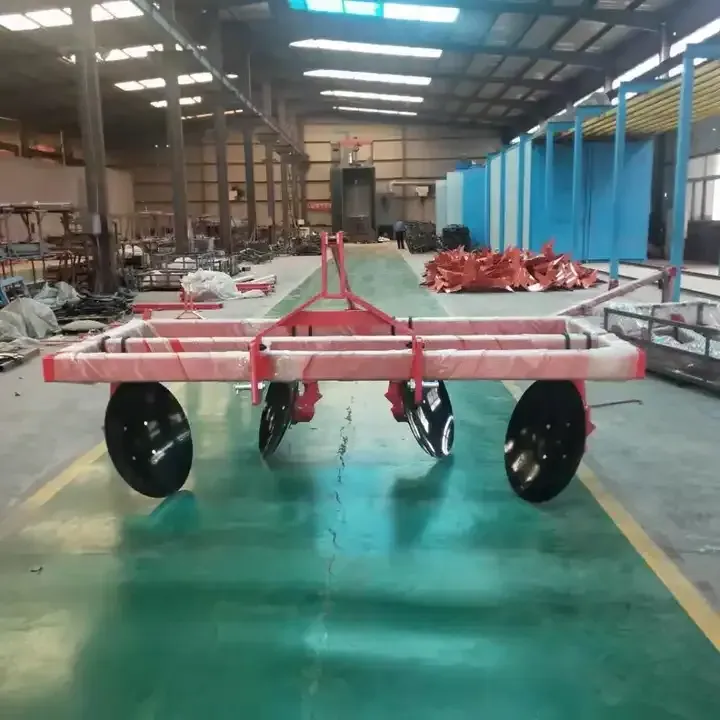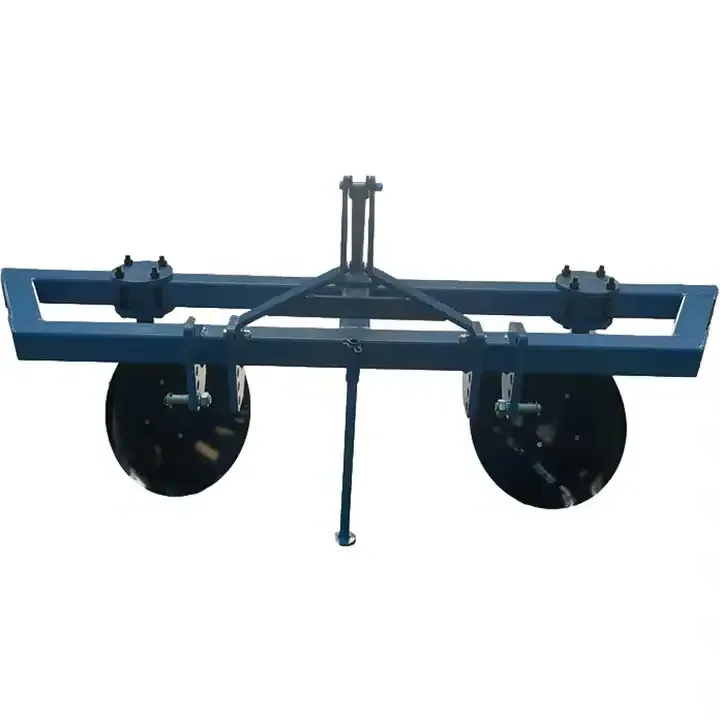 Why Choose HZPT's Agricultural Disc Ridgers?
When it comes to agricultural machinery, HZPT's products stand out for their high productivity and reliability. The Disc Ridger is no exception. With a one-year warranty on core components and provision of machinery test report and video outgoing-inspection, HZPT ensures you get the best quality product. Don't miss out on this ordinary product with extraordinary benefits. Contact us now to make a purchase!
About HZPT Machinery Co., Ltd.
HZPT Machinery Co., Ltd. has been a leading manufacturer in Hangzhou, China, specializing in the research and development of a wide array of agricultural machinery. With over 100 employees, including 20 technical staff and five senior R&D personnel, the company has been delivering quality products for over a decade. To ensure the best quality, HZPT uses CAD computer-aided design systems and advanced production technology including lathing, milling, planing, stamping, cutting plate, and electric welding.
The company's product range includes rotary tillers, PTO shafts, disc harrows, disc ploughs, disc blades, sickle bar mower, rotary mower, flail mower, boom sprayers, fertilizer spreaders, furrow ploughs, potato planters, plough blades, agricultural cultivators, land levelers, potato harvester, agricultural trailers, corn seeder, wheat seeder, vegetable seeder, harvest machines, post hole digger, wheat seeders, corn seeders, agricultural subsoiler, and soil-loosening shovels.

Watch Our Disc Ridger in Action
To get a better understanding of how our Disc Ridger works, watch our introduction video below:
For more information about our products, or to make a purchase, please contact us today.