Description
Introducing the customized farm ridging equipment disc ridger plough for sale. This high productivity machine is an essential for every farm. Built to run on diesel, this farm cultivator is new and comes with a 1-year warranty. Designed for ridge soil, it has a standard size and weighs 160 KG. It features a plow disc blade and is perfect for use in farms. This product, named the 3Z-160 model, is capable of delivering a ridging height of 200-300mm and a ridging spacing of 700-900mm. It comes with online support for after-sales service and boasts of 4pcs of disc with a diameter of 18" (460mm).
Features and Applications of the Customized Disc Ridger Plough
This high productivity disc ridger is designed to meet the demands of modern agricultural practices. The 3Z-160 model is designed for high efficiency and durability, suitable for use on a variety of soils. It can be easily mounted onto tractors with a power range of 45-50hp.
The disc ridger plough is primarily used for making ridges for the plantation of tobacco, potato, and other vegetables. The ridging height and spacing can be adjusted according to the crop's requirements. The sturdy and durable plow disc blade ensures smooth operation and long service life.
Working Principle and Maintenance Precautions
The disc ridger plough works by cutting, turning and loosening of soil while creating ridges. The ridger is mounted to the tractor using a three-point linkage system. When the tractor moves forward, the discs cut through the soil, turning it and forming ridges.
As for maintenance, it's crucial to keep the disc blades sharp. Regularly check for wear and tear, especially after prolonged use. Always remember to clean the machine after every use to prevent soil accumulation that could lead to rusting.
Why Choose HZPT's Agricultural Disc Ridgers?
HZPT's agricultural disc ridgers are designed with the farmer in mind. They boast of high productivity, efficiency, and durability to withstand tough farming conditions. With a 1-year warranty on core components and reliable after-sales support, you can be assured of a worry-free purchase.
Moreover, HZPT's disc ridgers are easy to operate, user-friendly and require minimal maintenance. With adjustable ridging height and spacing, they offer versatility to cater to different crop requirements. So why wait? Get in touch with us today and elevate your farming practices.
About HZPT Machinery Co., Ltd.
HZPT Machinery Co., Ltd. is a renowned manufacturer of agricultural machinery, offering a wide range of products from rotary tillers and PTO shafts to disc harrows and ploughs. With over 100 employees and 20 technical staff, the company brings together a wealth of expertise and resources to deliver high-quality products.
HZPT's commitment to innovation and quality is reflected in its strong production technology and advanced equipment. With over ten years of experience in the industry, HZPT has established itself as a trusted provider of farming, planting, and harvesting machinery.
Choose HZPT for reliable and durable agricultural machinery that will serve you for years to come. See the difference today.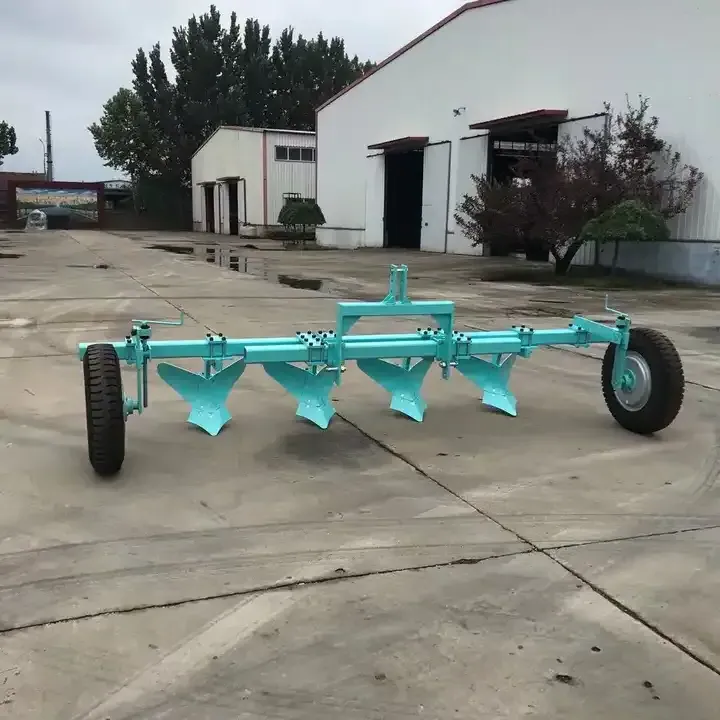 To learn more about our products, watch the video below: