Description
Introducing the new 2020 diesel powered farm cultivator – the Farm ridging plow machine furrow disc ridger for sale. This high productivity machine comes with a one-year warranty. It primarily serves the function of ridging soil and weighs approximately 160 KG. The standard size machine is fitted with a plow disc blade, a core component that also carries a one-year warranty. The ridger is perfectly suitable for farm industries and is powered by a 45-50hp engine. The ridging height can be adjusted between 200-300mm and the spacing between 700-900mm. It features a 3-point mounted linkage and comes equipped with 4 disc blades each 18" (460mm) in diameter. The machine is packed in an iron case and shipped from QINGDAO, CHINA.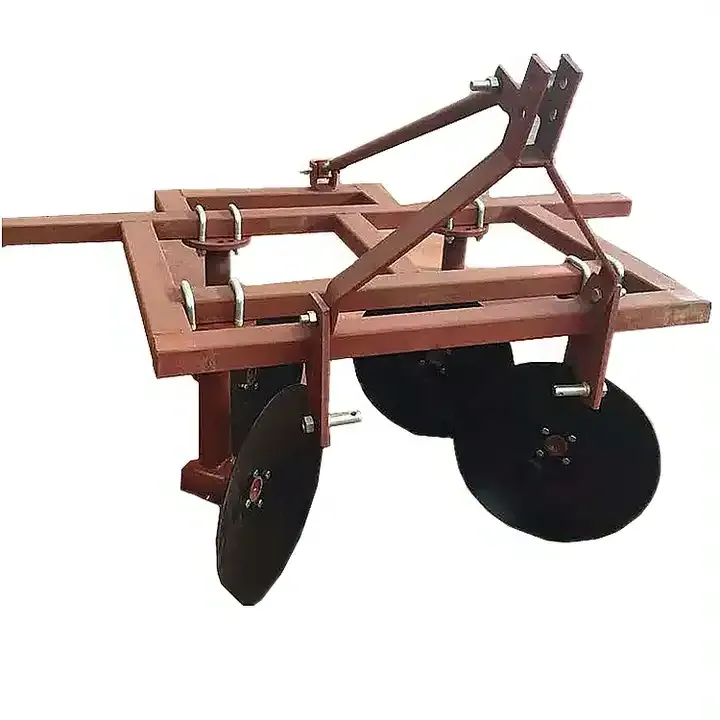 Features and Applications of the Farm Ridging Plow Machine
The Farm ridging plow machine is a cultivator designed for high productivity and efficiency in farm industries. The machine is new and comes with a one-year warranty, assuring quality and reliability. It uses a diesel power type and is ideal for ridging soil. The ridger features a 3Z-160 model and is suitable for use with a matched power of 45-50hp. The machine allows for an adjustable ridging height of 200-300mm and ridging spacing of 700-900mm, providing flexibility and adaptability to different soil conditions and crop types. The machine is equipped with 4 disc blades of 18" (460mm) diameter that ensure efficient and effective soil ridging.
Working Principle and Maintenance
The Farm ridging plow machine operates by using the power from the tractor to drive the disc blades to create ridges in the soil. The machine is easy to install and unload with a 3-point mounted linkage. Regular maintenance involves checking the plow disc blade for wear and tear, ensuring the correct alignment of the discs, and regularly oiling the moving parts. Always follow the manufacturer's maintenance guidelines to ensure the longevity and high performance of the machine.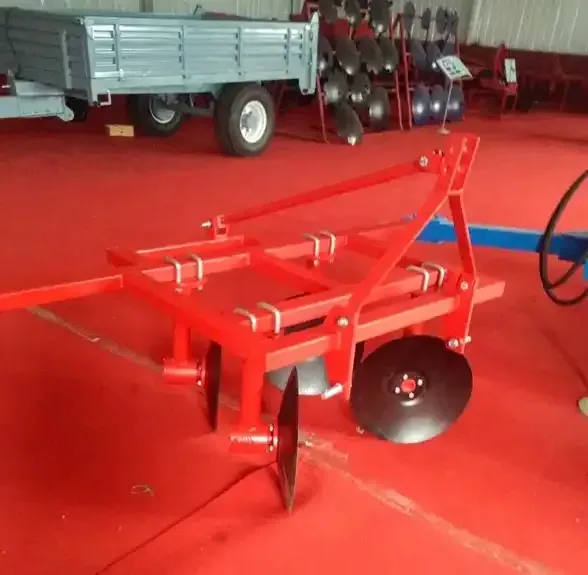 Why Choose HZPT's Agricultural Disc Ridgers?
HZPT's Agricultural Disc Ridgers are the epitome of quality and productivity. With a robust build, high performance and productivity, and excellent after-sales service, our products are a great investment. We encourage all interested parties to reach out for more information or to make a purchase. We guarantee satisfaction and a significant increase in farm productivity with our Disc Ridgers.
About HZPT Machinery Co. Ltd.
With over 20 technical staff and five senior R&D personnel, HZPT Machinery Co. Ltd. has been at the forefront of agricultural machinery research and development. Our products range from rotary tillers, PTO shafts, disc harrows, disc ploughs, disc blades, sickle bar mower, rotary mower, flail mower, boom sprayers, fertilizer spreaders, furrow ploughs, potato planters, plough blades, agricultural cultivators, land levelers, potato harvester, agricultural trailers, corn seeder, wheat seeder, vegetable seeder, harvest machines, post hole digger, wheat seeders, corn seeders, agricultural subsoiler, and soil-loosening shovels.

Watch our product in action