Description
Introducing the Farm Tractor 1000L Fertilizer Spreader, an essential tool for modern farming operations. This versatile machine is ideal for spreading chemical fertilizers across farms of any size. With a production capacity of 10-15ha/h, this powerful piece of machinery is designed for high efficiency and productivity.
Product Features and Applications
The Farm Tractor 1000L Fertilizer Spreader comes with an impressive array of features, enhancing its functionality and utility. The machine is equipped with core components, such as gears, that are built to last, offering a one-year warranty on these critical parts. The applicator is designed to work with a power range of 60-110hp, proving its compatibility with different tractor models.
This fertilizer spreader is not just about its robust build and high efficiency, but it's also about the flexibility it offers. It is designed for a wide range of applications, specifically for spreading fertilizer across open fields, along field edges, marginal zones, and even for late fertilization. Furthermore, it can handle all kinds of products, including mineral or organic fertilizer, gravel, salt, lime, etc.
Installation, Operation, and Maintenance
The Farm Tractor 1000L Fertilizer Spreader is easy to install with its 3 point linkage system. This design allows for quick and secure attachment to the tractor, ensuring a stable operation.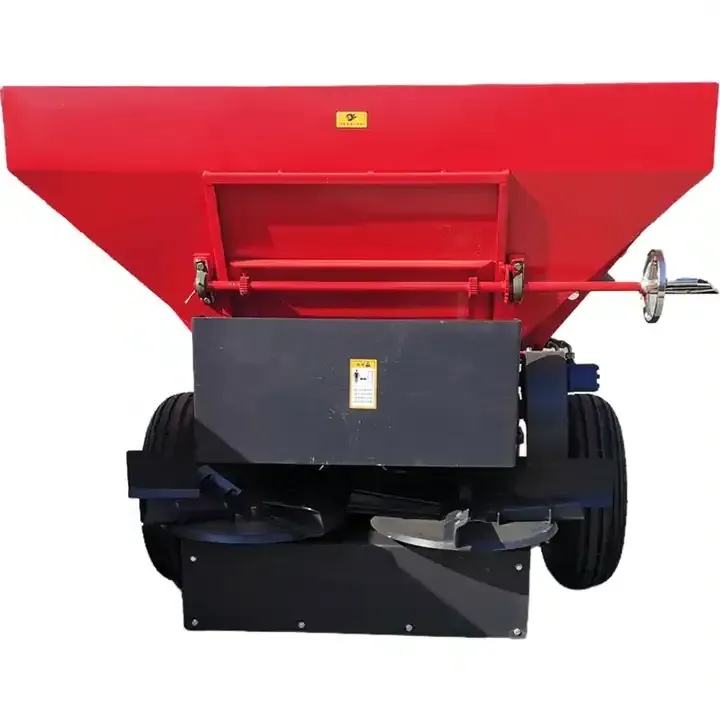 Once installed, operating the spreader is straightforward. Its high production capacity of 10-15ha/h allows for efficient fertilizer spreading across large areas. Plus, its power range of 60-110hp ensures that it can work seamlessly with your farm tractor.
Maintenance of this fertilizer spreader is also a breeze. Regular checks and cleaning of the spreader, especially the gear components, can prolong its life and maintain optimal performance.
Experience the Difference with AGKNX's Fertilizer Spreader
When it comes to farming equipment, AGKNX is a name you can trust. Our fertilizer spreaders, including the Farm Tractor 1000L Fertilizer Spreader, are designed to offer exceptional performance, high efficiency, and reliability.
We encourage you to learn more about our fertilizer spreader and discover how it can enhance your farming operations. Contact us today to purchase this essential farming tool and experience the AGKNX difference!
Why Choose AGKNX's Agricultural Fertilizer Spreader Products?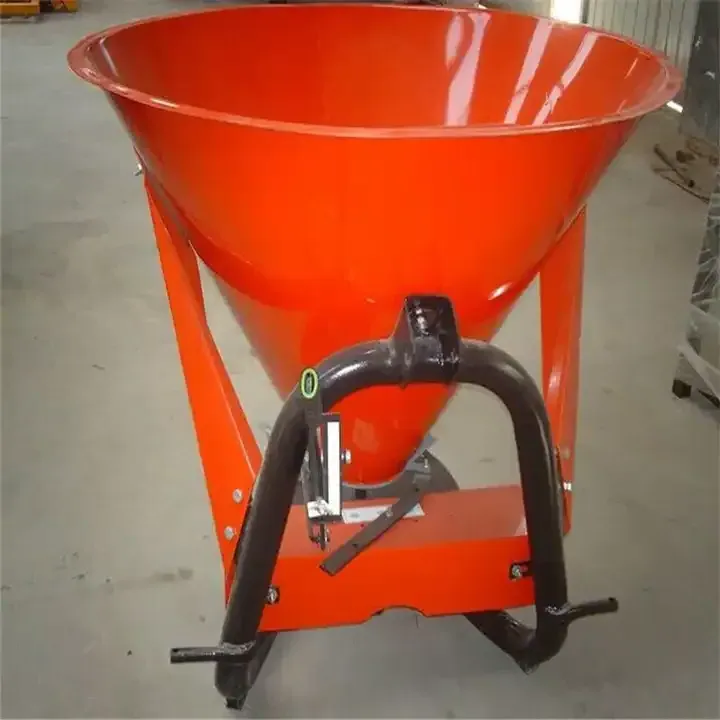 Choosing AGKNX means investing in durable, efficient, and innovative farming equipment. Our fertilizer spreaders are no exception. They are designed with the latest technology and built with premium components to ensure longevity and optimum performance.
In addition, our fertilizer spreaders come with a one-year warranty, emphasizing our commitment to quality and customer satisfaction. When you choose AGKNX, you choose a trusted partner in your farming operations.
About AGKNX Machinery Co., Ltd.
AGKNX Machinery Co., Ltd. has been engaged in the research and development of agricultural machinery for many years. Our product range includes rotary tillers, PTO shafts, disc harrows, disc ploughs, disc blades, disc ridgers, rotary tillers, furrow ploughs, box scraper, sickle bar mowers, rotary mower, flail mower, boom sprayers, fertilizer spreaders, potato planters, plough blades, agricultural cultivators, potato harvester, agricultural trailers, corn seeder, wheat seeder, vegetable seeder, harvest machines, post hole digger, wheat seeders, corn seeders, agricultural subsoiler, and soil-loosening shovels.
Our team of over 100 employees, including 20 technical staff and five senior R&D personnel, are dedicated to delivering high-quality products built with cutting-edge technology.
Our products are sold all over the country and exported to many countries and regions in Europe, America, Africa, the Middle East, and Southeast Asia all year round.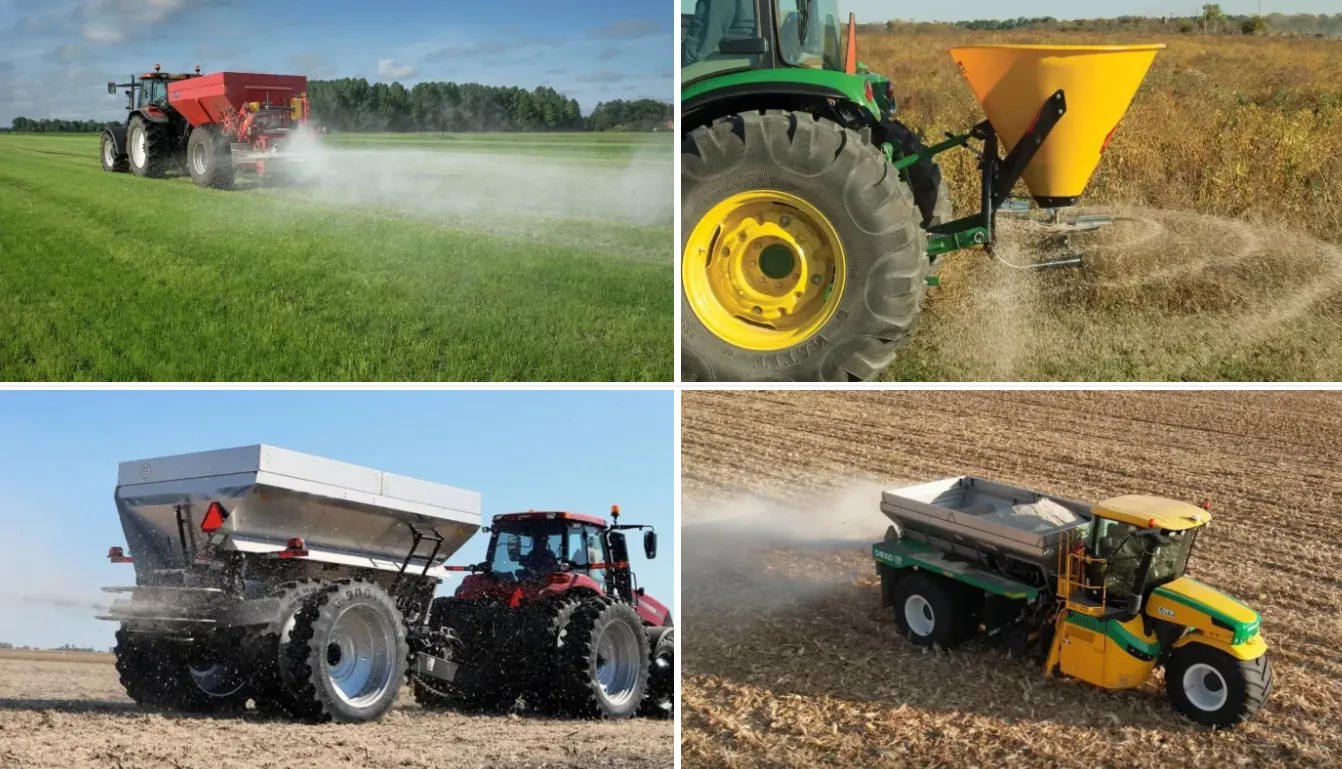 Learn More About Our Fertilizer Spreader
Get a closer look at our Farm Tractor 1000L Fertilizer Spreader in action by watching the video below. Contact us today to learn more about this product and how it can benefit your farming operations.