Description
Experience superior farming with the highly efficient Farm Tractor Mounted Ridging Plough Disc Ridger with Tiller. This cultivator machine, powered by diesel, is a new product of 2020, designed for high productivity in farm cultivation. With a weight of 160kg and a standard size, it is engineered to ridge soil effectively. The ridger blade, the core component of the machine, comes with a 6-month warranty. The machine is suitable for farms and comes with online support for after-sales service.
Features and Applications of the Farm Tractor Mounted Ridging Plough Disc Ridger With Tiller
Primarily used for ridging in the fields of potatoes, beans, and vegetables after tillage, this machine offers convenient adjustment in ridging spacing, ridging height, ridging rows, and angle. The ridging height ranges between 200-3000mm, while the ridging spacing varies from 700-900mm. It offers a wide range of matched power from 45-60hp and is 3-point mounted. The machine comes packed in an iron case and is shipped from Qingdao, China.
Working Principle, Installation, Unloading, and Maintenance of the Ridger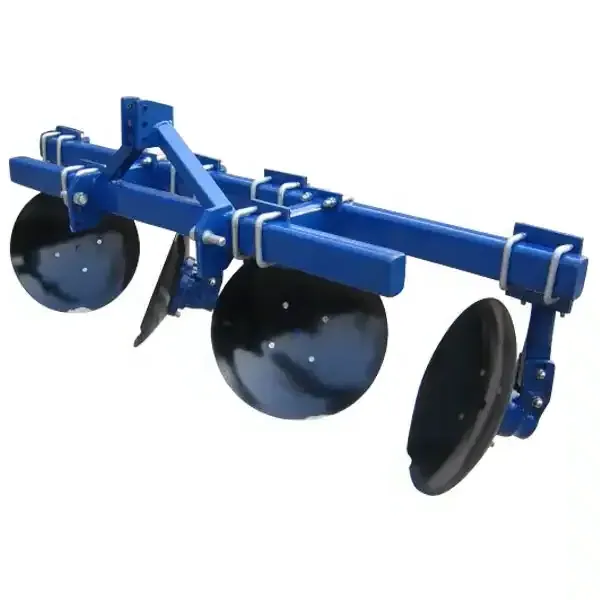 The operation of the Ridging Plough Disc Ridger is quite simple. It works in harmony with the tractor, creating ridges in the soil as the tractor moves forward. The machine is straightforward to install, requiring a 3-point mounting to the tractor. Unloading is also easy, with the machine being light enough to remove manually. For maintenance, regular checks should be performed on the ridger blade, and it should be replaced every six months to ensure optimal performance.
Why Choose HZPT's Agricultural Disc Ridgers?
When it comes to agricultural disc ridgers, HZPT stands out for its commitment to quality, performance, and customer satisfaction. We encourage all our potential customers to learn more about our products and reach out to us for any inquiries. Our disc ridgers are designed for high productivity and durability, with a unique ridging mechanism that ensures efficient soil ridging. Investing in HZPT's agricultural disc ridgers means investing in a time-tested, high-performing, and reliable agricultural tool.
About HZPT Machinery Co., Ltd.
With over ten years in the industry, HZPT Machinery Co., Ltd. specializes in the research and development of agricultural machinery. Our extensive product range includes rotary tillers, PTO shafts, disc harrows, disc ploughs, disc blades, sickle bar mowers, rotary mowers, flail mowers, boom sprayers, fertilizer spreaders, furrow ploughs, potato planters, plough blades, agricultural cultivators, land levelers, and potato harvester among others. We have a team of over 100 employees, including 20 highly skilled technical staff and five senior R&D personnel. Our advanced production technology and equipment, coupled with our rich experience, enable us to deliver high-quality products that meet the diverse needs of our customers.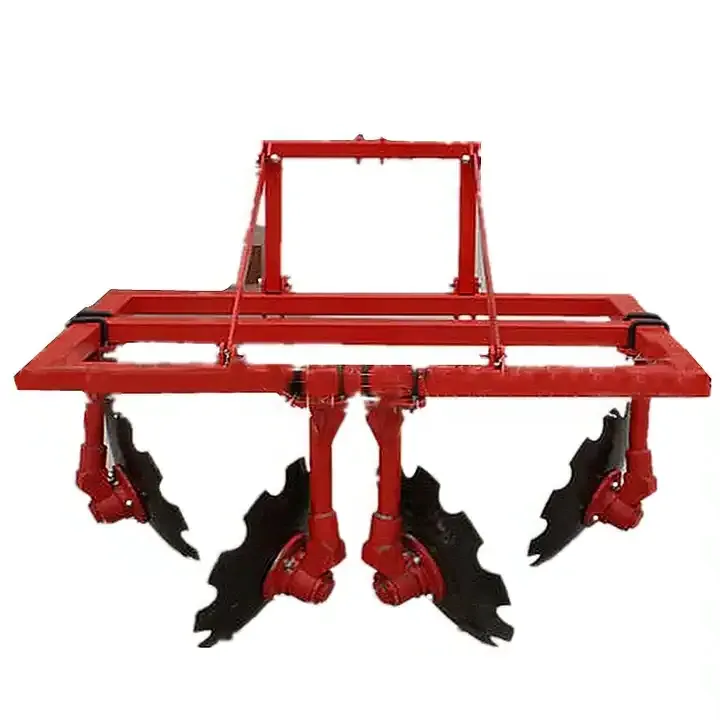 Watch Our Product Video
Watch this video to see our Ridging Plough Disc Ridger in action and learn more about how it can enhance your farming operations.