Description
Our furrow and ridge plough, a state-of-the-art disc ridger, is now available for export to Sudan. Powered by diesel, this farm ridger offers the highest safety levels, making it a hot product since its launch in 2019. The disc ridger is new, with a one-year warranty, and weighs 570 KG. Its dimensions are 280*100*50mm, and it is designed to ridge with onestope. The core component of this farm tool is the bearing, making it ideal for use on farms. This furrow ridge plough comes in a customized color, with a working width of 2800mm, and a working depth of 35cm. It is packed in a customized packing, and can be matched with power ranging from 50-80hp. Its application is in furrow and ridge, and it is packed in an iron case for shipping. The product's port of shipment is QINGDAO CHINA.
Understanding the Furrow and Ridge Plough
Our furrow and ridge plough, known as the 3QL-4 model, is a versatile tool designed for creating ridges in fields. This machine's primary use is in the cultivation of potatoes, beans, and vegetables. It boasts an adjustable ridge spacing, height, rows, and angle, making it a flexible tool that's compatible with a wide variety of tractors. Its three-point suspension linkage, combined with the disc ridger's 2800mm working width and 35cm working depth, ensures an efficient and effective performance. The furrow and ridge plough requires a power match of 50-80hp and is fitted with a plow tip for optimal functionality.
Working Principle, Installation, and Maintenance of the Furrow and Ridge Plough
The furrow and ridge plough operates by cutting through the soil and turning it over to create ridges. This process is facilitated by the machine's disc ridger and plow tip. Installation involves securely attaching the plough to a tractor using the three-point suspension linkage. To ensure the longevity and efficiency of the machine, regular maintenance is crucial. This includes routine checks on the core components, particularly the bearing, and keeping the machine clean to prevent soil build-up.
Discover HZPT's Agricultural Disc Ridger Products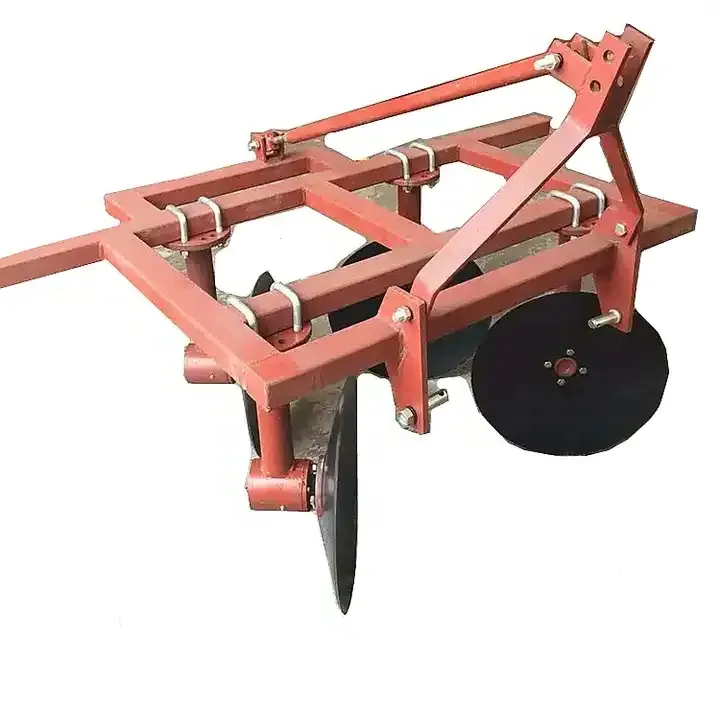 We invite you to explore HZPT's range of agricultural disc ridger products. Our furrow and ridge plough stands out for its high safety level, durability, and versatility. We're confident that our machine will revolutionize your farming activities, increasing efficiency and productivity. Don't hesitate to reach out to us for more information and to place your order.
Why Choose HZPT's Agricultural Disc Ridgers Products?
Choosing HZPT's agricultural disc ridgers ensures you're investing in quality, reliability, and efficiency. With over a decade of experience in the industry, we're a trusted name in the manufacture and trading of farming machinery. We're proud of our ISO9001 certification, which is a testament to our commitment to quality and customer satisfaction. Our disc ridgers are part of a broader range of machinery, including rotary tillers, disc harrows, boom sprayers, and more, all designed to streamline and enhance farming operations.
About HZPT Machinery Co., Ltd.
Established in 2006, HZPT Machinery Co., Ltd. has been at the forefront of agricultural machinery research and development. Our range of products includes rotary tillers, PTO shafts, disc harrows, disc ploughs, disc blades, and many more. We employ over 100 dedicated individuals, including 20 technical staff and five senior R&D personnel. Our commitment to quality and innovation has seen us gain a loyal customer base both domestically and internationally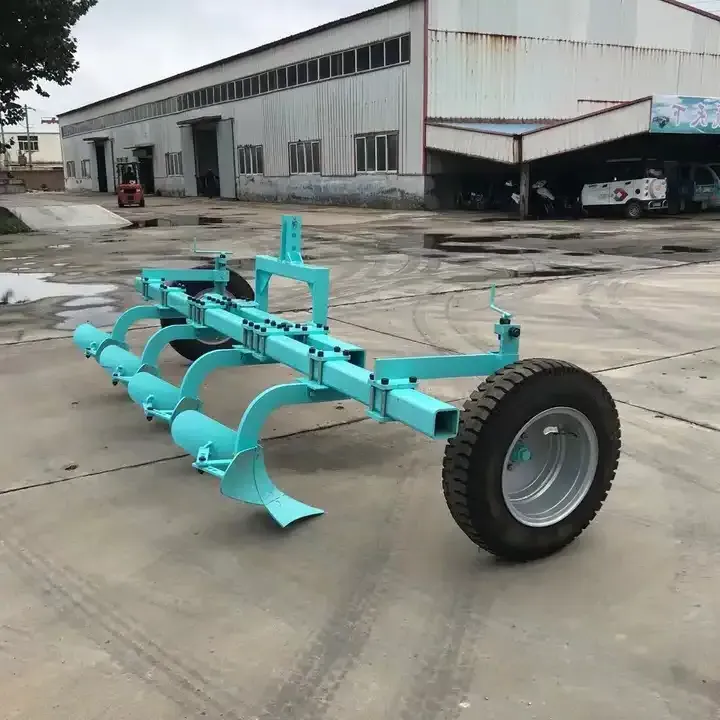 Product Demonstration Video
For a more detailed look at our furrow and ridge plough, watch the demonstration video below: