Description
Introducing the New Design Two Bottom Turning Plow, a cutting-edge piece of farm equipment that has revolutionized the world of agriculture. Designed for high productivity and optimal performance, this furrow plough is the ideal machine for breaking hard land and ploughing up fields. Its robust construction, powered by a tractor, ensures it can withstand the most challenging conditions. The machine is new and comes with a one-year warranty, guaranteeing its reliability and longevity.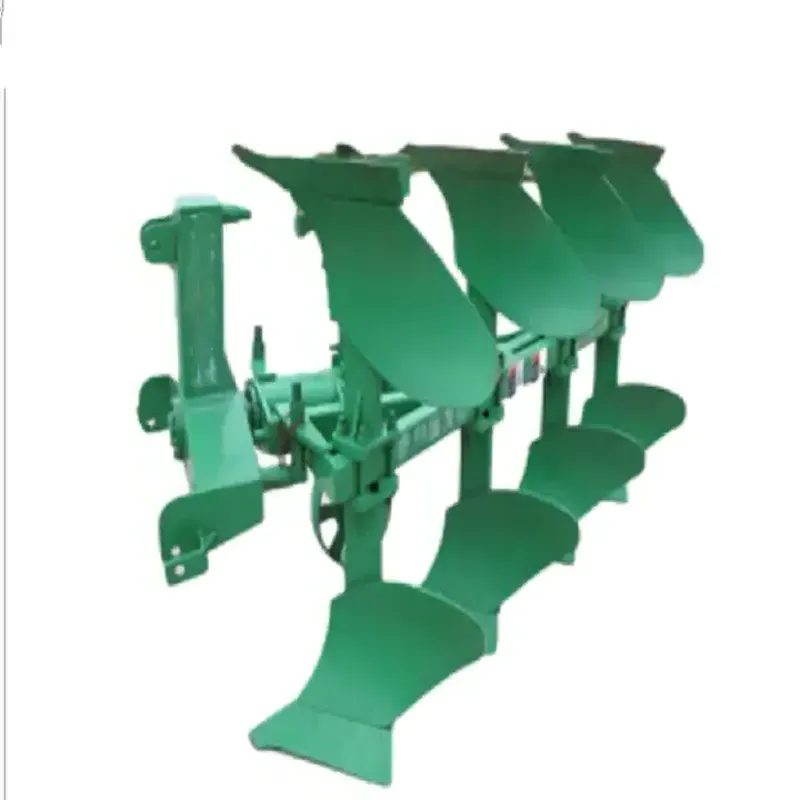 Key Features and Applications of the Two Bottom Turning Plow
The Two Bottom Turning Plow is built with a 65Mn spring steel plow point, renowned for its strength and durability. The plough weighs 70 KG and measures 1550*850*1314mm (L*W*H), making it compact and easy to maneuver across the farm. Its working width is 600mm, and it can reach a depth of 15-25cm, making it highly effective for ploughing different types of soil. The machine is also designed to work with a power range of 15-30hp, making it compatible with various types of tractors. The plow is ISO9001 certified, assuring users of its quality and safety standards.
Installation, Use, and Maintenance of the Two Bottom Turning Plow
The Two Bottom Turning Plow is easy to install, thanks to its 3-pointed mounted with tractor design. To use it, attach it to a tractor and use the tractor to guide the plow across the field. The plow will break up the soil, preparing it for planting. When it comes to maintenance, the machine requires minimal upkeep. However, it's crucial to keep the plow point sharp for effective ploughing and to ensure the tractor's power is within the recommended range to prevent damage to the machine. After-sales service and free spare parts are provided, ensuring that any issues can be promptly addressed.
Discover the Superiority of HZPT's Agricultural Furrow Plough Products
At HZPT, we provide a wide range of furrow plough products that deliver exceptional results. Our machines are designed with the farmer in mind, combining efficiency, durability, and ease of use. With our Two Bottom Turning Plow, you can increase your farm's productivity and enjoy the benefits of modern farming technology. We invite you to learn more about our products and to contact us for further information. Your satisfaction is our priority, and our team is ready to assist you in choosing the right equipment for your farm.
Why Choose HZPT's Agricultural Furrow Plough Products?
Choosing HZPT means investing in high-quality, reliable, and efficient farming machinery. Our products are designed to make farming easier and more productive. With our Two Bottom Turning Plow, you can plough up and break hard land with ease, saving time and effort. Our products are ISO9001 certified and come with a one-year warranty, providing you with peace of mind. Plus, our after-sales service and free spare parts ensure you have the support you need should any issues arise.
At HZPT Machinery Co., Ltd., we have a wide range of products including rotary tillers, PTO shafts, disc harrows, disc ploughs, disc blades, disc ridgers, rotary tillers, furrow ploughs, sickle bar mowers, rotary mower, flail mower, boom sprayers, fertilizer spreaders, potato planters, plough blades, agricultural cultivators, box scraper, potato harvester, agricultural trailers, corn seeder, wheat seeder, vegetable seeder, harvest machines, post hole digger, wheat seeders, corn seeders, agricultural subsoiler, and soil-loosening shovels.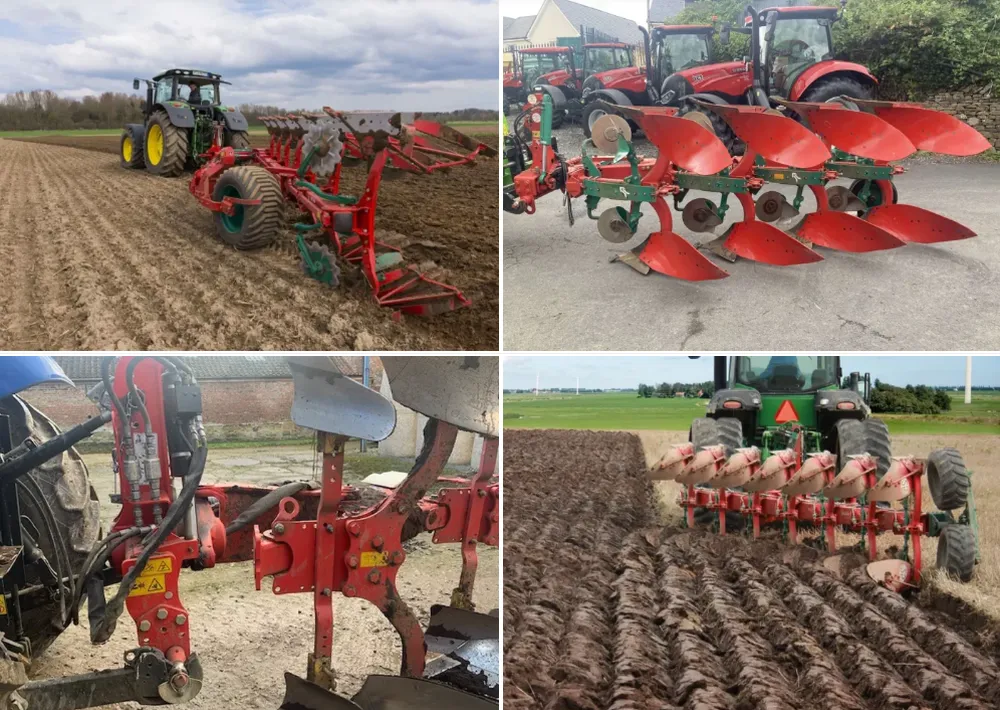 Experience the Power of HZPT's Two Bottom Turning Plow
See our Two Bottom Turning Plow in action and discover how it can transform your farming practices. Click the link below to watch our product video: