Description
The Sudan Ridging Plough 5 Furrow Ridger is a highly efficient, durable and versatile farm machinery. It is a disc ridger type of machine, powered by diesel, and specifically designed for farm ridging tasks. This new machine comes with a one-year warranty and weighs 570 KG. It is compact in size, with dimensions of 280*100*50mm. The machine boasts of high safety levels, making it a hot product in 2019. It comes with machinery test reports and video inspections. The core components, including the bearing, are under warranty for one year. This farm ridger is suitable for use in various industries, particularly farms. It does not have a showroom location due to its online marketing strategy.
Features and Applications of the Sudan Ridging Plough 5 Furrow Ridger
The Sudan Ridging Plough 5 Furrow Ridger comes with multiple features and applications, making it an essential tool for modern farming. It has a working depth of 35cm and a tilling width of 3500mm with a three-point suspension II linkage. The machine is designed to work with a power range of 50-80hp. The ridger has a plow tip part and can perform both furrow ploughing and ridging functions. The color and packing of the machine can be customized as per the client??s requests. Its main application is to create furrows and ridges in the field, which are essential for planting certain crops.
Working Principle, Installation, Unloading, and Maintenance Precautions
The Sudan Ridging Plough 5 Furrow Ridger works by being attached to a tractor and moved across the field. As it moves, it creates ridges in the soil, preparing it for planting. Its installation and unloading are straightforward processes that involve attaching and detaching it from the tractor, respectively. The machine requires routine maintenance to ensure it remains in optimal working condition. This includes regular cleaning, checking, and replacing worn-out parts and ensuring the machine is properly stored when not in use.
Promoting HZPT's Agricultural Disc Ridger Products
Discover the range of HZPT's high quality and reliable agricultural disc ridger products. Our products are designed to enhance your farming efficiency and productivity. Don??t wait, visit our website to learn more about our products or contact us to make your purchase now!
Why Choose HZPT's Agricultural Disc Ridgers Products?
HZPT is a trusted name in the field of agricultural machinery. Our disc ridgers are designed with the farmer in mind, providing efficient, reliable, and durable solutions for your farming needs. Our products come with a one-year warranty, providing you with peace of mind knowing that we stand by the quality of our products.
About HZPT Machinery Co., Ltd.
HZPT Machinery Co., Ltd. has been engaged in the research and development of agricultural machinery for over a decade. Our product range includes rotary tillers, PTO shafts, disc harrows, disc ploughs, disc blades, sickle bar mower, rotary mower, flail mower, boom sprayers, fertilizer spreaders, furrow ploughs, potato planters, plough blades, agricultural cultivators, land levelers, potato harvester, agricultural trailers, corn seeder, wheat seeder, vegetable seeder, harvest machines, post hole digger, wheat seeders, corn seeders, agricultural subsoiler, and soil-loosening shovels. We have a team of highly skilled technical staff and R&D personnel who are dedicated to producing the best quality products for our customers. Our products are sold all over the country and are exported to many countries and regions in Europe, America, Africa, the Middle East, and Southeast Asia all year round.

Watch Our Product Video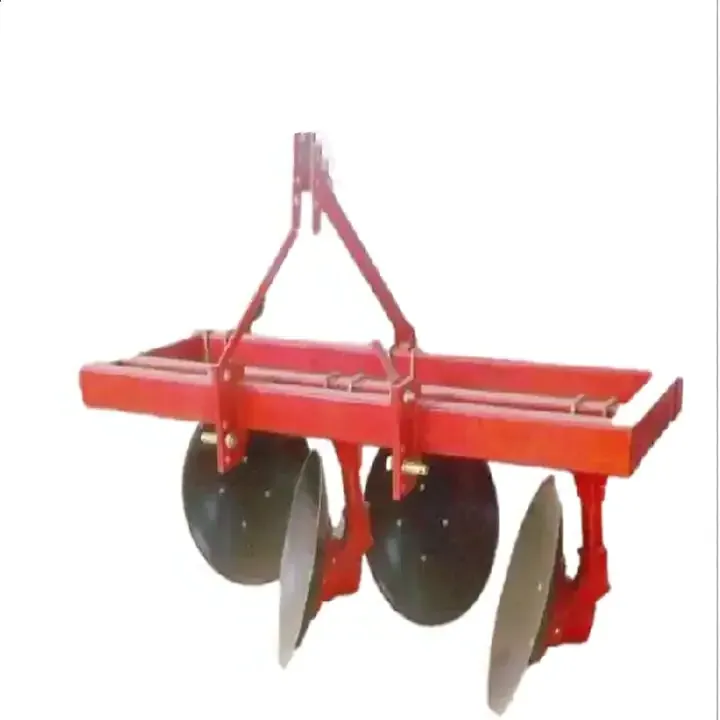 Learn more about the Sudan Ridging Plough 5 Furrow Ridger in action. Watch the video below: