Description
The 3Z-140 Soil Disc Ridger is a highly productive cultivator machine designed for sweet potato planting and soil ridging. This diesel-powered, farm cultivator is brand new to the 2020 market and comes with a 1-year warranty. It weighs 165kg and is made with high-quality, durable materials that ensure longevity and robustness. Its key selling point is its high productivity and excellent performance in various farming applications.
Features and Applications of the 3Z-140 Soil Disc Ridger
The 3Z-140 Soil Disc Ridger is specifically designed with a 3-point mounted linkage that allows it to efficiently and easily ridge soil. It features a disc blade diameter of 18 inches (460mm) and a total of 4 discs for optimal soil cutting and ridging. The machine can be adjusted to achieve ridging heights of 200-300mm and ridging spacing of 700-900mm. It has a matched power requirement of 25-30hp, making it suitable for use with a wide range of tractors. In addition, it offers after-sales online support for any queries or issues you might encounter.
Working Principle, Installation, and Maintenance
The 3Z-140 Soil Disc Ridger operates by cutting through the soil with its disc blades and pushing it aside to create ridges. It is attached to a tractor via a 3-point mounted linkage and driven by a diesel engine. Installation is straightforward with the provided user manual. Regular maintenance of the machine involves regular cleaning of the disc blades, checking for any wear and tear, and lubricating moving parts to ensure smooth operation. This significantly extends the lifespan of the machine and ensures consistent high performance.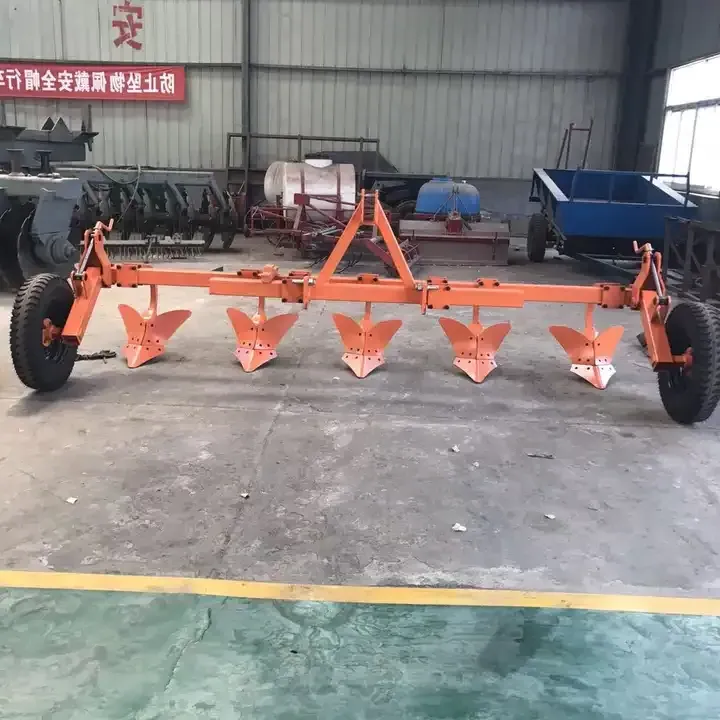 Explore HZPT's Agricultural Disc Ridger Products
Experience the high productivity and efficiency of HZPT's agricultural disc ridger products today. Our 3Z-140 Soil Disc Ridger is designed to meet all your farming needs. Its robust construction and superior performance make it an excellent choice for any farming operation. Contact us today and let our experts guide you in selecting the best agricultural equipment for your needs.
Why Choose HZPT's Agricultural Disc Ridgers Products?
HZPT Machinery Co., Ltd. has been a leader in the research and development of agricultural machinery for many years. Our diverse product range includes everything from rotary tillers, disc harrows, and disc ploughs, to harvest machines and soil-loosening shovels. With a team of highly skilled technical staff and advanced production lines, we are committed to delivering high-quality agricultural machinery that meets the diverse needs of our customers. Our products are trusted by farmers all over the world for their reliability and exceptional performance.
About HZPT Machinery Co., Ltd.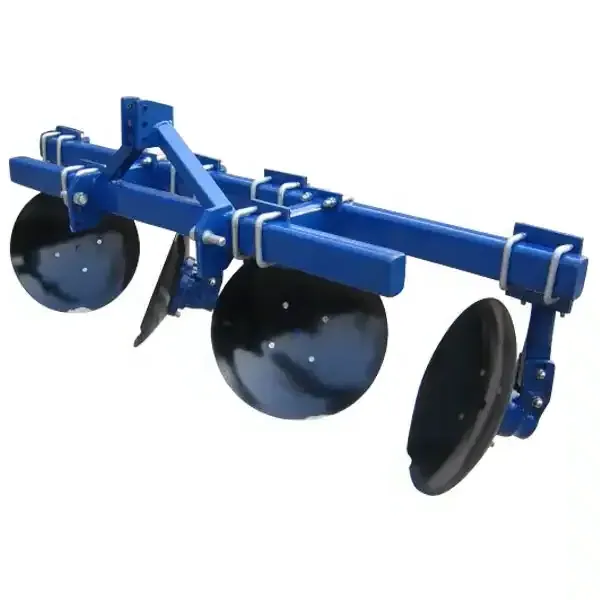 With over 100 employees, including 20 technical staff and five senior R&D personnel, HZPT Machinery Co., Ltd. is a reputable manufacturer of farming machinery, planting machinery, harvesting machinery, and their accessories. Our products, which include the 3Z-140 Soil Disc Ridger, are designed with advanced technology to ensure efficiency and high productivity. Our products are sold all over the country and exported to many countries and regions in Europe, America, Africa, the Middle East, and Southeast Asia.

Learn more about our 3Z-140 Soil Disc Ridger and its applications by watching the video below: