Description
Discover the power and versatility of our tractor 3-point farm ridging machine disc ridger/ridger plough. This machinery is a disc plough type, powered by diesel, and designed specifically for farm ridging. It's brand new, with a one-year warranty. It's perfect for ridge with onestope, weighs 265 KG, and has a dimension of 150 (L*W*H). Its key selling points are high productivity and being an ordinary product. The machinery test report and video outgoing-inspection are provided. The warranty of core components is 1 year, and it is mainly applicable in farms. There is no showroom location. The ridger width is 2600mm, and it has a 3 point linkage. The package is an iron frame package, and it can be customized in color. Its main market includes America, Canada, Australia, and Russia. It is matched with power ranging from 50-80hp, has a working width of 2600mm, and its primary usage is ploughing soil. Its model is 3Z-260.
The Features and Applications of the Tractor 3-Point Farm Ridging Machine Disc Ridger/Ridger Plough
This diesel-powered farm ridger is an invaluable tool for any farmer who needs to plough their soil effectively and easily. The machine's high productivity is a key selling point, with its ability to cover a wide 2600mm ridger width in each pass. Built to last, it features robust bearings as core components and a durable iron frame package. Its versatile usage allows for soil ploughing, making it a critical tool in preparing the land for planting.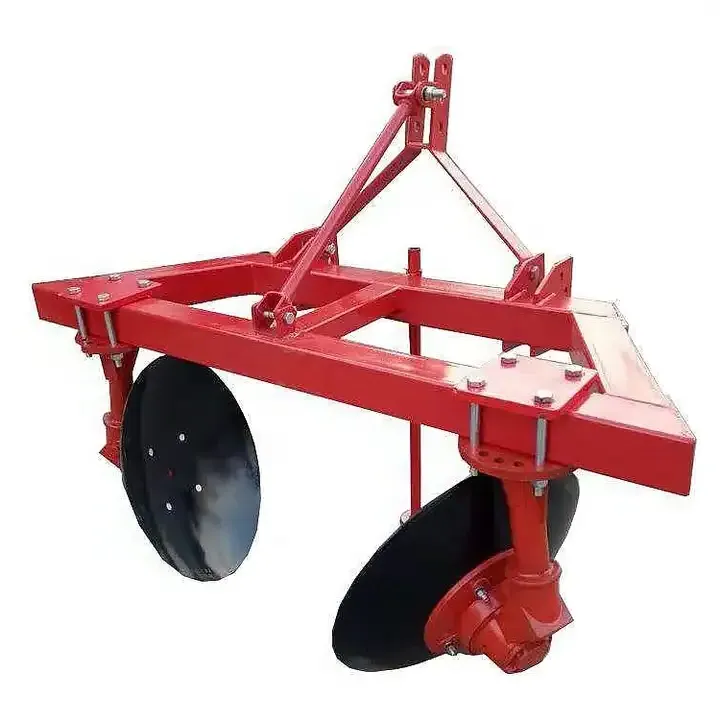 Installation, Unloading, and Maintenance
Installing and unloading the ridger plough is straightforward with its 3 point linkage system. It is designed for a hassle-free attachment and detachment from the tractor. For maintenance, regularly check the bearings and other core components to ensure they remain in top working condition. The machine's diesel power type means it will need regular fuel checks and changes.
Why Choose HZPT's Agricultural Disc Ridger Products?
When it comes to agricultural machinery, HZPT is a trusted name. Our disc ridger products are designed for high productivity, ensuring that your farming tasks are completed efficiently. We provide comprehensive warranty coverage, including a one-year warranty on core components. Our products are tested and inspected before dispatch, ensuring you receive a machine that's ready to work as hard as you do. Contact us now to learn more about our products and make your purchase!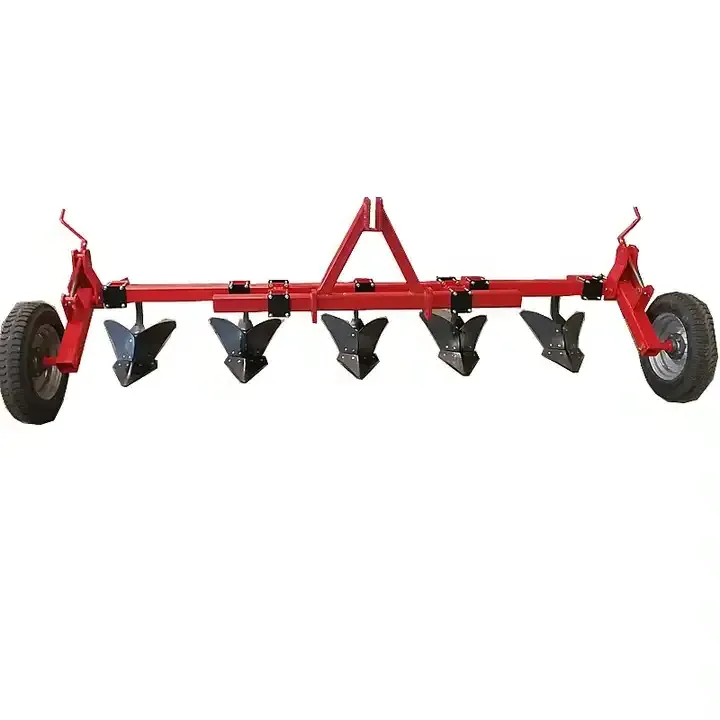 About HZPT Machinery Co., Ltd.
HZPT Machinery Co., Ltd. has been engaged in the research and development of agricultural machinery, such as rotary tillers, PTO shafts, disc harrows, disc ploughs, disc blades, sickle bar mower, rotary mower, flail mower, boom sprayers, fertilizer spreaders, furrow ploughs, potato planters, plough blades, agricultural cultivators, land levelers, potato harvester, agricultural trailers, corn seeder, wheat seeder, vegetable seeder, harvest machines, post hole digger, wheat seeders, corn seeders, agricultural subsoiler, and soil-loosening shovels. Our company has more than 100 employees, among which there are 20 technical technical staff and five senior R&D personnel. Besides, we have abundant financial resources and two advanced casting, forging, machining, heat treatment, and lacquering production lines, and we use CAD computer-aided design system.

See Our Disc Ridger in Action
Watch our disc ridger in action and see for yourself the high productivity it offers. Click the link below to watch the video.
https://www.youtube.com/watch?v=mxyOT50VS-c