Description
The tractor heavy rotavator and rotary tiller cultivator is a powerful and efficient machine designed for heavy-duty cultivation tasks. Offering a 1-year warranty, this machine weighs 180 KG and is a hot product for the year 2023. Designed with high productivity as its key selling point, this cultivation machine is new and ready for use with tractors. Its core component is the bearing, which ensures smooth and effective operation.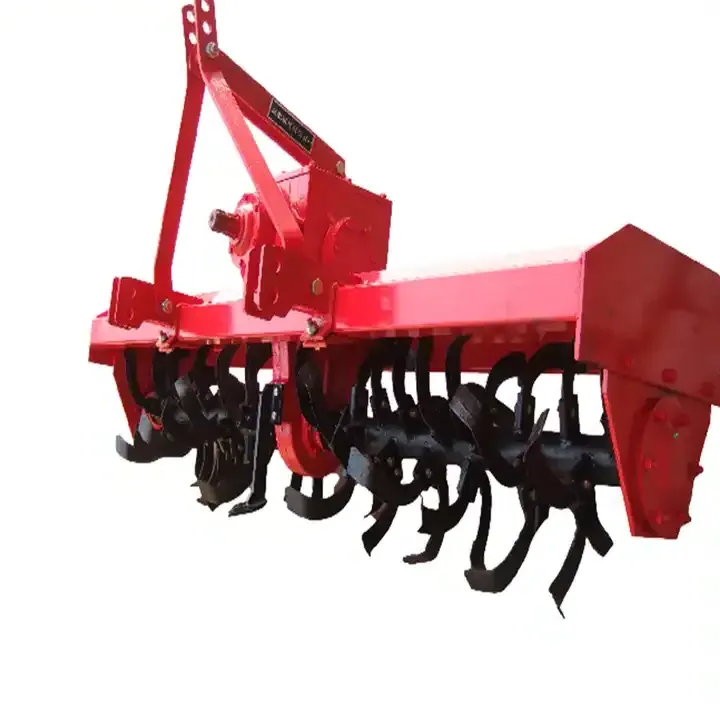 Advantages and Applications of the Rotary Tiller Cultivator
The rotary tiller cultivator is a vital tool in the farming industry due to its numerous advantages and wide range of applications. It is designed to handle tough and heavy-duty tasks, which makes it an indispensable machine for large-scale farming. The key selling point of this machine is its high productivity. With this machine, farmers can cultivate larger areas in a shorter time, thereby increasing the overall output and efficiency.
Working Principle and Maintenance of the Rotary Tiller Cultivator
The rotary tiller cultivator operates by using a revolving shaft equipped with blades or tines that break up soil. It is attached to the tractor, which provides the power to rotate the shaft. Installation and unloading are straightforward, requiring minimal technical skills. Routine checks and maintenance are necessary to ensure the machine operates at optimum performance. Always ensure that the bearings are well lubricated and replace them if they show signs of wear and tear.
Promoting AGKNX's Agricultural Rotary Tiller Products
Experience the power and efficiency of AGKNX's tractor heavy rotavator and rotary tiller cultivator. Designed with your productivity in mind, our machines guarantee unmatched performance and durability. Don't let the cultivation season catch you unprepared, contact us today and experience farming like never before. Invest in a machine that works as hard as you do.
Why Choose AGKNX's Agricultural Rotary Tillers Products?
AGKNX Machinery Co., Ltd. is a leading manufacturer of agricultural machinery. We have a wide range of rotary tillers designed to meet varying farming needs. Our machines are developed using advanced technology, ensuring high productivity, durability, and efficiency. Don't compromise on quality; choose AGKNX's agricultural rotary tillers for superior farming experience.
Introduction to AGKNX Machinery Co., Ltd.
AGKNX Machinery Co., Ltd. has been engaged in the research and development of agricultural machinery for decades. Our product range includes rotary tillers, PTO shafts, disc harrows, disc ploughs, disc blades, rotary tillers, box scraper, sickle bar mowers, rotary mower, flail mower, boom sprayers, fertilizer spreaders, furrow ploughs, potato planters, plough blades, agricultural cultivators, potato harvester, agricultural trailers, corn seeder, wheat seeder, vegetable seeder, harvest machines, post hole digger, wheat seeders, corn seeders, agricultural subsoiler, and soil-loosening shovels.
Our company has more than 100 employees, among which there are 20 technical technical staff and five senior R&D personnel. We have accumulated more than ten years of experience in production, and mainly produce farming machinery, planting machinery, harvesting machinery and its accessories, and matching machines, which are set up by the main tractor manufacturers in China.
Our products are sold all over the country and are exported to many countries and regions in Europe, America, Africa, the Middle East, and Southeast Asia all year round.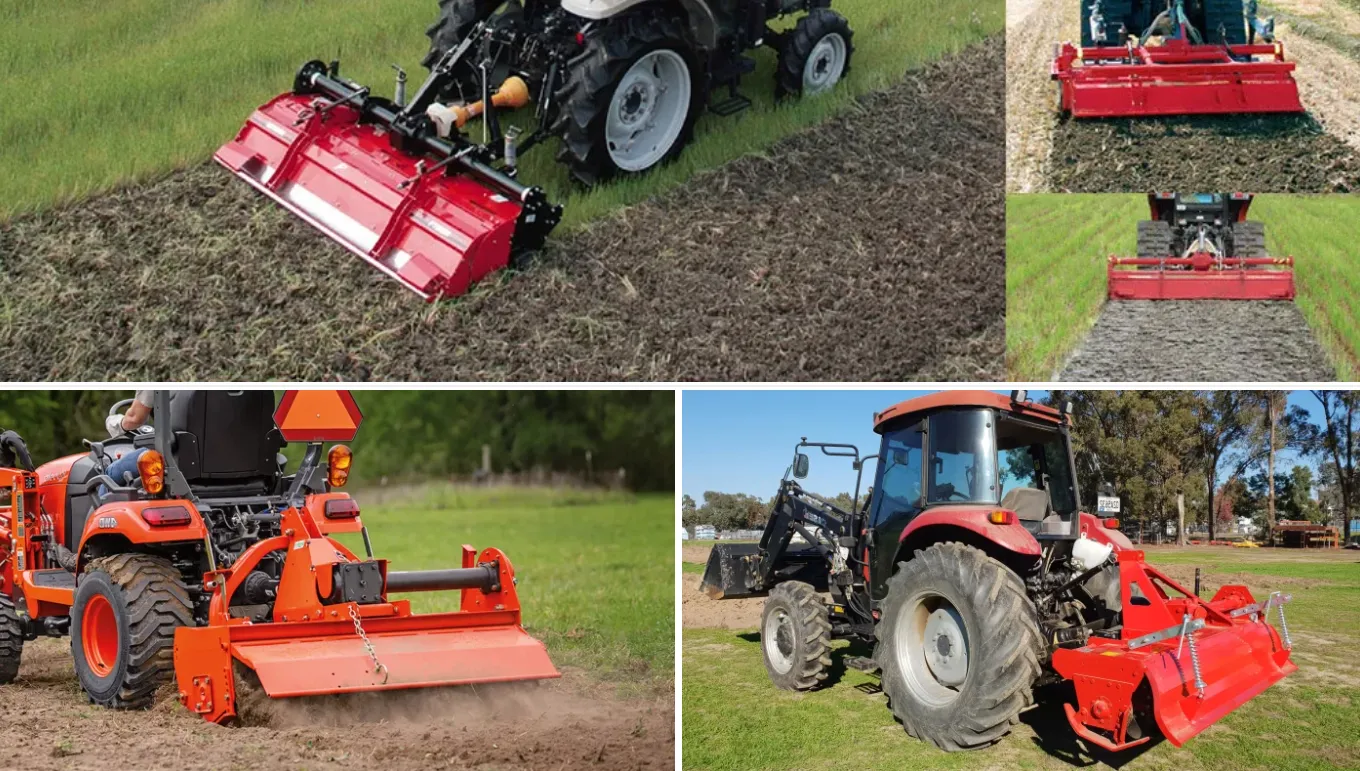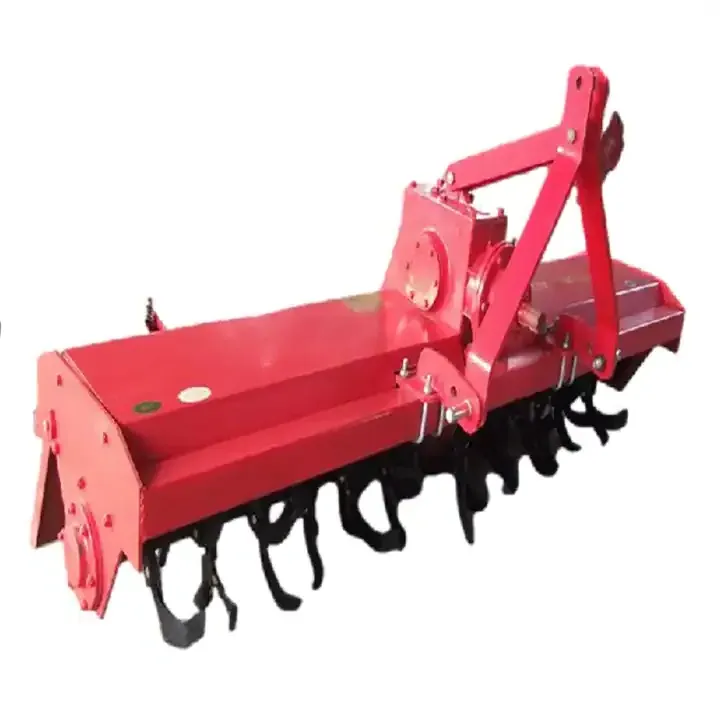 Product Video
For more insights into our rotary tiller cultivator, watch the video below: