Description
The 3-point rotary tiller is a revolutionary piece of machinery designed for high productivity in agricultural applications. This new product for 2020 boasts a well-built structure, powered by a tractor, and serves as a farm cultivator. With a weight of 490 KG and dimensions of 1020*3256*1152, this machine is suited for both manufacturing plants and farming industries. The tiller comes with a 1-year warranty and excellent after warranty online support. Its high productivity and unmatched power of 90-100hp make it a valuable asset for any farming operation.
Understanding the 3-Point Rotary Tiller: Features and Benefits
The 3-point rotary tiller, a product of AGKNX Machinery Co., Ltd, is an efficient and powerful farming implement. Its main selling point is its high productivity. The machine operates on a middle gear transmission and can be conveniently mounted on a tractor of 12-15 hp. The machine is designed to work without leaving wheel tracks on the soil, ensuring a smooth and even finish. It is well-suited for both dry land and paddy fields, making it a versatile farming tool.
Equipped with a 1-year warranty, the machine guarantees reliable performance and durability. The core components of the machine are made from high-quality materials ensuring longevity and robust performance. The tiller is also tested and inspected thoroughly before dispatch.
Working Principle, Installation, and Maintenance
The 3-point rotary tiller operates by being hitched to the three-point hitch of a tractor. It uses the power from the tractor's engine to spin a set of tines or knives that dig into the soil, breaking it up and mixing in any organic material. This creates a finely tilled, crumbly soil structure ideal for planting seeds or seedlings.
Installation of the rotary tiller involves attaching it to the tractor's hitch, connecting the power take-off shaft to the tractor, and adjusting the tiller's depth control so the tines penetrate the soil at the desired depth. Unloading is simply the reverse of this process.
To maintain the tiller in optimum condition, regularly inspect the tines for wear and damage. Keep the gearbox lubricated and ensure the power take-off shaft is in good condition. Always consult the user manual for specific maintenance instructions.
Why Choose AGKNX's Agricultural Rotary Tillers?
AGKNX's agricultural rotary tillers are a top choice for many reasons. Firstly, the company offers a comprehensive range of products designed to meet various farming needs. Whether you're working on small-scale personal projects or managing large agricultural operations, there's a AGKNX tiller suited to your needs.
Secondly, AGKNX's tillers are designed for high productivity. They can cover large areas quickly and efficiently, saving you time and labor costs.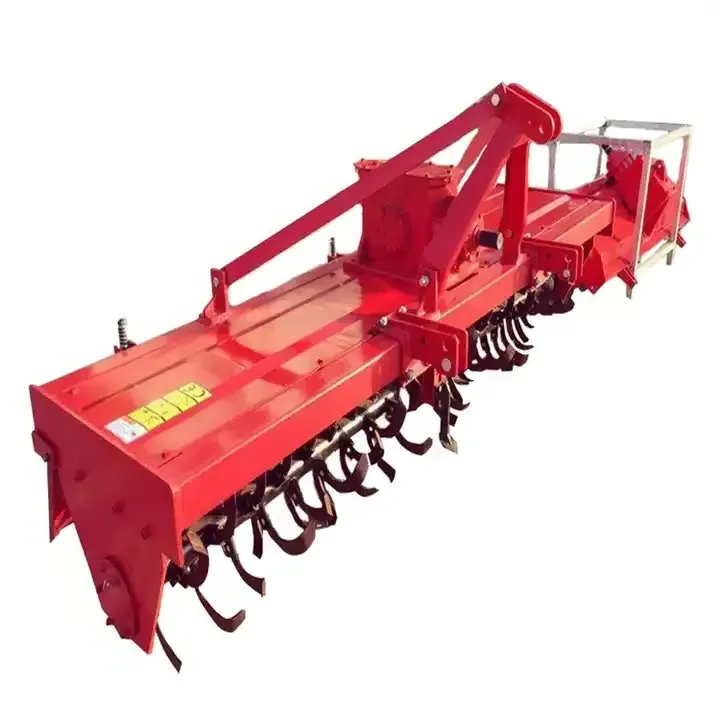 Finally, AGKNX's products are backed by a 1-year warranty and excellent after-sales service. This means you can purchase with confidence, knowing that any issues will be promptly addressed.
About AGKNX Machinery Co., Ltd
AGKNX Machinery Co., Ltd has been engaged in the research and development of agricultural machinery for over a decade. The company offers a comprehensive range of products including rotary tillers, PTO shafts, disc harrows, disc ploughs, disc blades, rotary tillers, box scraper, sickle bar mowers, rotary mowers, flail mowers, boom sprayers, fertilizer spreaders, furrow ploughs, potato planters, plough blades, agricultural cultivators, potato harvesters, agricultural trailers, corn seeders, wheat seeders, vegetable seeders, harvest machines, post hole diggers, wheat seeders, corn seeders, agricultural subsoilers, and soil-loosening shovels.