Description
If you're in search of a new and highly productive garden tractor tiller attachment, our rotary tiller is the perfect solution. This farm cultivator is powered by a tractor and boasts impressive specifications such as a weight of 490 KG and dimensions of 1020*3256*1152. With a one-year warranty, online support post-warranty, and a machinery test report provided, you can be assured of its quality and reliability. The tiller is suitable for manufacturing plants and farms and has a matched power of 90-100hp.
Understanding the Garden Tractor Tiller Attachment
The garden tractor tiller attachment is a highly efficient piece of equipment designed to enhance productivity in farming operations. It is characterized by its high durability and excellent performance in both dry land and paddy fields, making it a versatile choice for various farming needs. With its middle gear transmission, the tiller ensures smooth operation and leaves no wheel tracks on the soil, ensuring a neat and clean cultivation process. It offers substantial savings in time, labor, and money, making it a valuable addition to any farming operation. The tiller is securely packaged in an iron case frame for safe and damage-free delivery.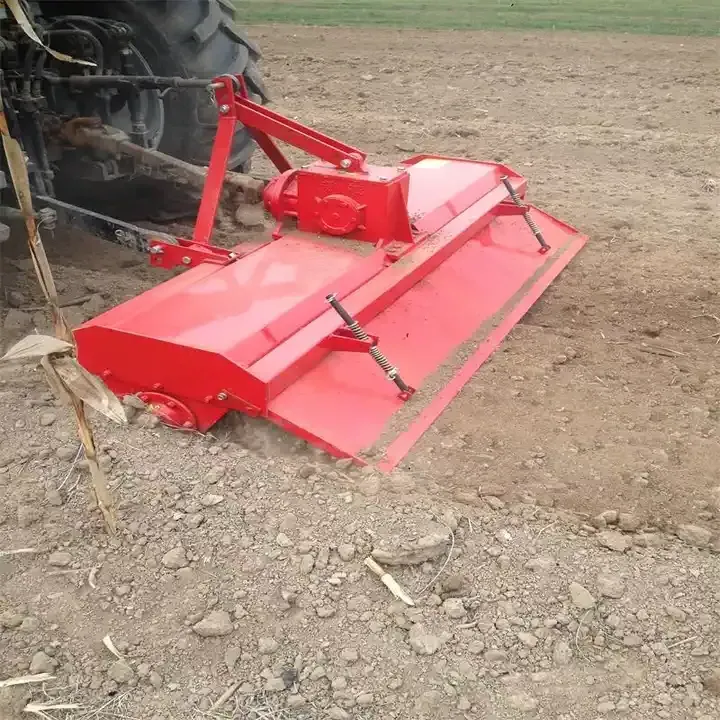 Working Principle and Maintenance
The garden tractor tiller attachment works by being mounted to a tractor and using the power from the tractor to turn the soil. The tiller digs into the soil, breaking it up and preparing it for planting. The depth and width of tilling can be adjusted according to the requirements of the specific farming operation. Installation and unloading of the tiller are simple, with a detailed guide provided to assist. Regular maintenance, such as cleaning and checking for any wear and tear, is recommended to ensure the tiller's long life and optimal performance.
Why Choose AGKNX's Agricultural Rotary Tillers?
With AGKNX's agricultural rotary tillers, you get a top-quality product that is designed for high productivity and longevity. Our tillers are crafted with precision and backed by a robust warranty and customer support. We invite you to learn more about our tillers and encourage you to contact us for purchasing information. Our dedicated team is ready to assist you in selecting the right tiller that meets your specific needs and ensures optimum performance.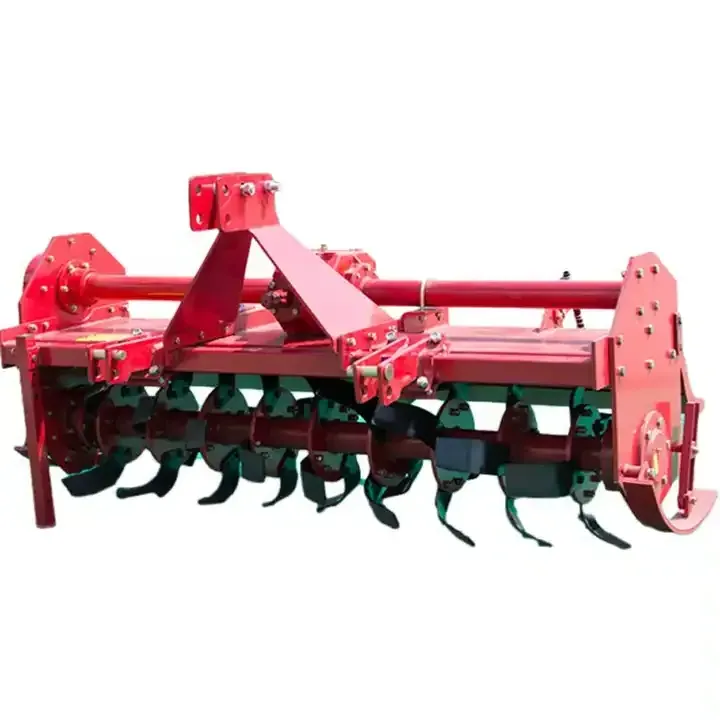 About AGKNX Machinery Co., Ltd.
AGKNX Machinery Co., Ltd. has been a leading player in the research and development of agricultural machinery, including rotary tillers, PTO shafts, disc harrows, disc ploughs, disc blades, rotary tillers, box scraper, sickle bar mowers, rotary mower, flail mower, boom sprayers, fertilizer spreaders, furrow ploughs, potato planters, plough blades, agricultural cultivators, potato harvester, agricultural trailers, corn seeder, wheat seeder, vegetable seeder, harvest machines, post hole digger, wheat seeders, corn seeders, agricultural subsoiler, and soil-loosening shovels.
With over 100 employees, including 20 technical staff and five senior R&D personnel, we are committed to providing top-quality, reliable, and efficient farming machinery. Our products are sold all over the country and exported to many countries and regions in Europe, America, Africa, the Middle East, and Southeast Asia.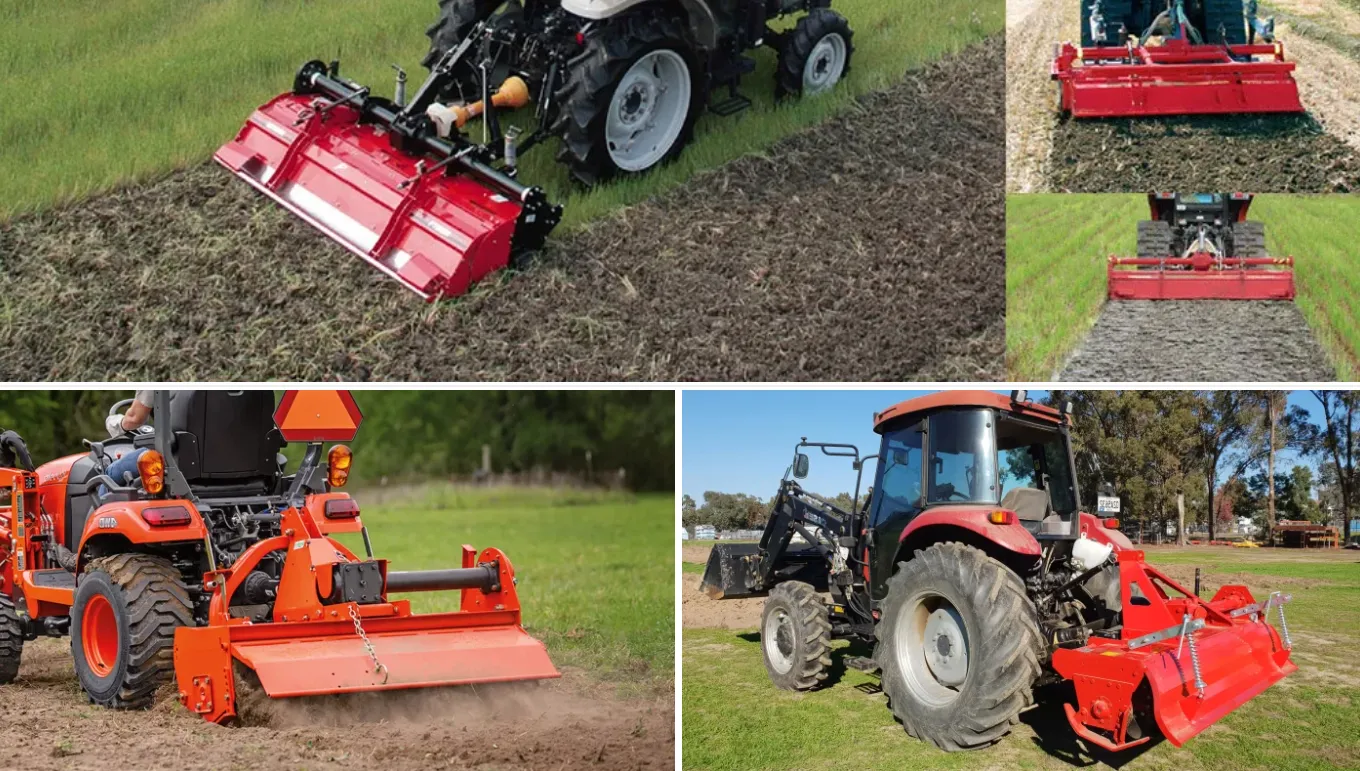 Demonstration Video
For a detailed understanding of our garden tractor tiller attachment, we encourage you to watch our product demonstration video. It provides an in-depth look at the operation and benefits of our tiller, making it easier for you to make an informed decision.
Thank you for considering AGKNX Machinery Co., Ltd. for your agricultural machinery needs. We look forward to serving you and helping you achieve greater productivity and efficiency in your farming operations.