Description
The export side-pass tractor rotary tiller is the perfect equipment for Canadian farms. This diesel-powered machine is a new product for 2020, offering high productivity and a 1-year warranty. It is primarily used for loosening the land, with a weight of 560 KG and dimensions of 900*2150*1314mm. The tiller boasts a working width of 2000mm and a working depth of 14-18cm. There are 54 C type knives, powered by a gearbox. It is most suitable for 60-80hp tractors, with three-pointed mounted linkage and a PTO shaft speed of 540rpm/min.
Deeper Understanding of the Side-Pass Tractor Rotary Tiller
The side-pass tractor rotary tiller is a powerful farm cultivator designed to boost productivity on the farm. It loosens the soil efficiently, preparing the ground for planting. The tiller comes with 54 C type knives that work at a depth of 14-18cm, ensuring the soil is well tilled. It is an ideal machine for large and medium-sized farms due to its working width of 2000mm. The tiller is powered by a diesel engine, making it a reliable workhorse for any farming activity.
Working Principle and Maintenance of the Rotary Tiller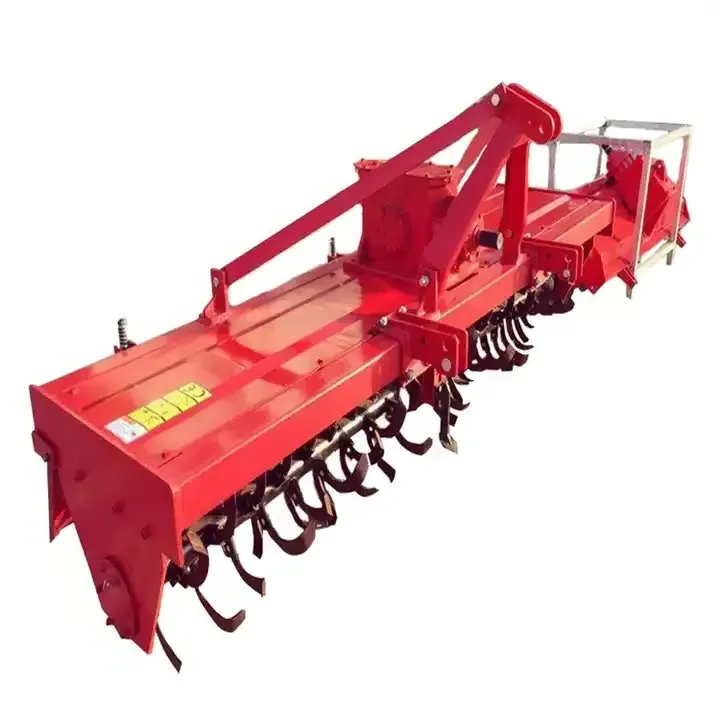 The rotary tiller operates using a gearbox and a PTO shaft that rotates at a speed of 540rpm/min. The 54 C type knives cut through the soil, loosening it for planting. Installation is done through a three-pointed mounted linkage that attaches to the tractor. To maintain the tiller, regular checks should be carried out on the gearbox and knives to ensure they are functioning optimally. During unloading, care should be taken to avoid any damage to the tiller's components.
Promoting AGKNX's Agricultural Rotary Tiller Products
Discover the power of AGKNX's agricultural rotary tiller products. With high productivity and a new design for 2020, these tillers are the perfect addition to your farming machinery. Each tiller is backed by a 1-year warranty and a 6-month warranty on core components. Don't miss out on the opportunity to maximize your farm's potential. Contact us today to purchase your new rotary tiller.
Why Choose AGKNX's Agricultural Rotary Tillers?
When it comes to agricultural machinery, AGKNX stands out for its quality and reliability. Our rotary tillers are designed for high productivity, ensuring you get the most out of your farming activities. With a strong commitment to customer satisfaction, we offer a 1-year warranty and a 6-month warranty on core components. Choose AGKNX for all your farming needs.
About AGKNX Machinery Co., Ltd.
With over a decade of experience in the production of farming machinery, AGKNX Machinery Co., Ltd. is a trusted name in the industry. Our extensive range includes rotary tillers, PTO shafts, disc harrows, disc ploughs, disc blades, box scrapers, sickle bar mowers, rotary mowers, flail mowers, boom sprayers, fertilizer spreaders and more. With over 100 employees, including 20 technical staff and five senior R&D personnel, we are equipped to deliver high-quality products that meet your farming needs.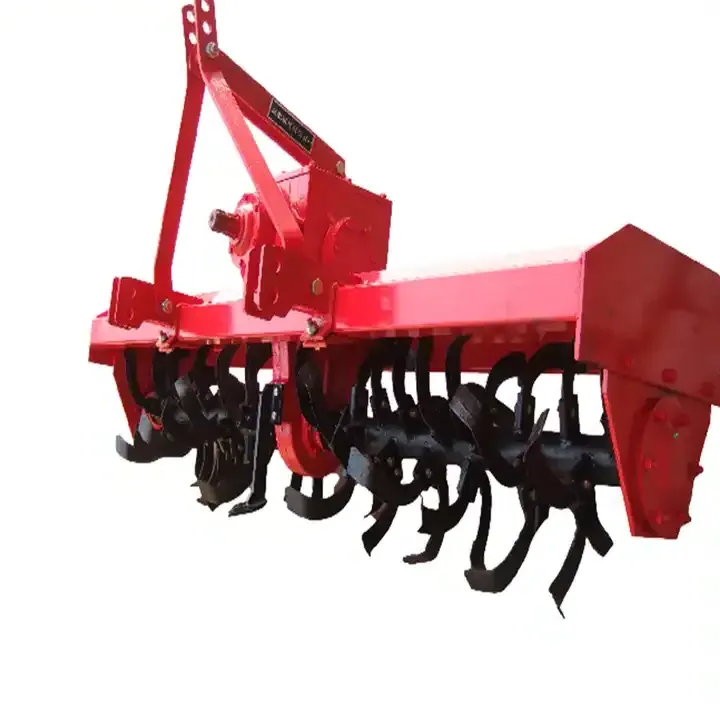 ![Agricultural Rotary Tiller](https://agricultural-parts.com/wp-content/uploads/2023/11/Agricultural-Rotary-Tiller-Common-Applications.webp)
Check out our side-pass tractor rotary tiller in action in the video below: