Description
Discover an innovative solution for your farming needs, the agricultural fertilizer spreader. This highly efficient machine is designed for a variety of applications, from basic fertilizer broadcasting before plowing to seed and fertilizer broadcasting in pastures. Among its core components, it features a durable gearbox and offers a high productivity rate, making it the perfect addition to any farming operation.
Features and Applications of the Fertilizer Spreader
The agricultural fertilizer spreader is a new product for 2020, offering a multitude of features that make it a prime choice for farming industries. It operates with a power of 20-30hp, ensuring optimal performance for fertilizer spreading. The machine is designed with high productivity as its key selling point, boasting a production capacity of 0.79ha/h and a weight of 70kg.
Designed with a compact structure, this spreader has a wide application range, making it suitable for different types of farming operations. Its high operational efficiency and even broadcasting make it a reliable choice for farmers. Whether you're looking to spread fertilizer on your farm or seed your pastures, this machine can handle it all.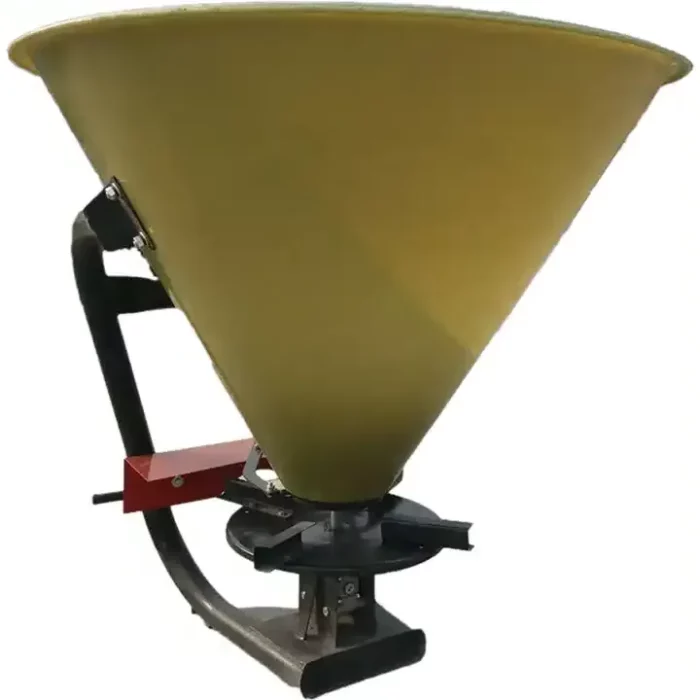 Working Principle, Installation, and Maintenance of the Fertilizer Spreader
The fertilizer spreader works by distributing fertilizer evenly across your fields. It's powered by an ATV, making it easy to maneuver over different types of terrain. The spreader features a robust gearbox that helps to ensure the longevity and performance of the machine.
Installation of the spreader is straightforward. It's designed to be easily attached to an ATV, making it convenient to use and move around. The spreader also comes with the assurance of online support, providing you with assistance in case you encounter any issues during installation or operation.
Maintenance of the spreader is equally simple. Its core components come with a one-year warranty, giving you peace of mind. Regular cleaning and checks are recommended to ensure the machine performs at its best.
Why Choose AGKNX's Agricultural Fertilizer Spreader Products?
When it comes to agricultural machinery, AGKNX is a name you can trust. With more than ten years of experience in the industry, we've developed a range of products that combine quality, efficiency, and durability. Our agricultural fertilizer spreaders are no exception. They're designed to deliver high productivity, making them a valuable investment for your farming operations.
We encourage you to learn more about our products and see how they can add value to your business. Get in touch with us today to explore our range of high-quality fertilizer spreaders and find the perfect solution for your needs.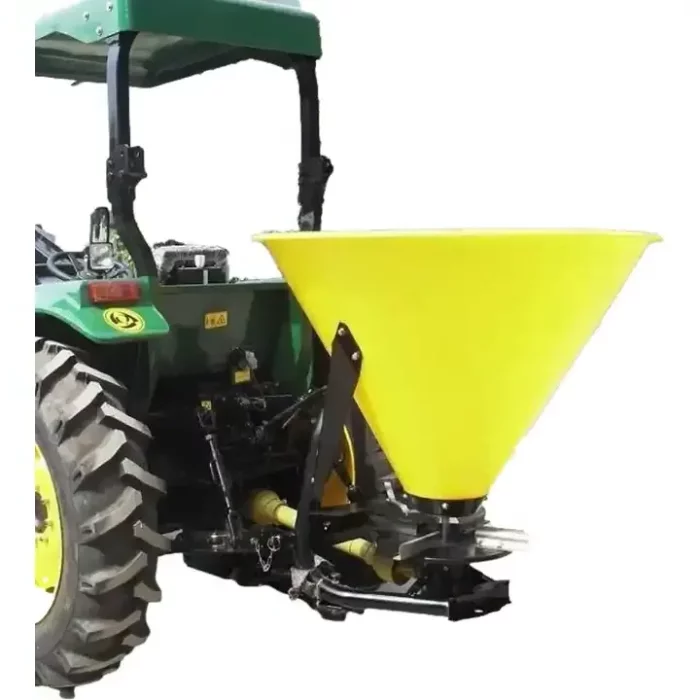 About AGKNX Machinery Co., Ltd.
AGKNX Machinery Co., Ltd. has been engaged in the research and development of a wide variety of agricultural machinery, including rotary tillers, PTO shafts, disc harrows, disc ploughs, disc blades, disc ridgers, rotary tillers, furrow ploughs, box scraper, sickle bar mowers, rotary mower, flail mower, boom sprayers, fertilizer spreaders, potato planters, plough blades, agricultural cultivators, potato harvester, agricultural trailers, corn seeder, wheat seeder, vegetable seeder, harvest machines, post hole digger, wheat seeders, corn seeders, agricultural subsoiler, and soil-loosening shovels.
Our company has more than 100 employees, including 20 technical staff and five senior R&D personnel. Besides, we have two advanced casting, forging, machining, heat treatment, and lacquering production lines, and we use CAD computer-aided design system. Our products are sold all over the country and are exported to many countries and regions in Europe, America, Africa, the Middle East, and Southeast Asia all year round.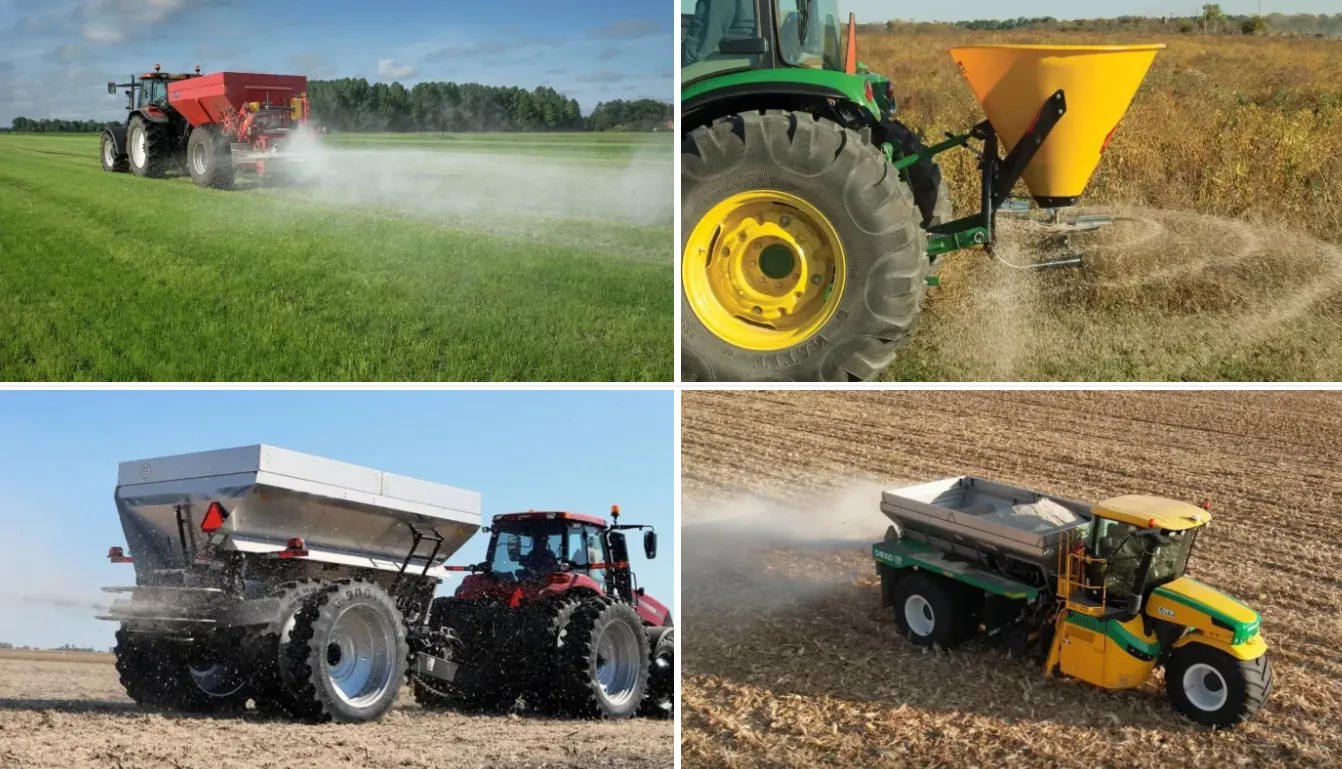 Get to Know More About Our Fertilizer Spreader
Want to see our agricultural fertilizer spreader in action? Check out our video below to learn more about its features and how it can benefit your farming operations.