Description
The agricultural machinery parts of a disc ridger are critical components of modern farming operations. Designed for high productivity, this diesel-powered machine is a vital tool for creating ridges in farmlands. With a weight of 265 KG and a working width of 2600mm, this machine is versatile and robust. Its key components, including the bearings, come with a one-year warranty, underscoring the manufacturer's commitment to quality and reliability. The machine's essential parts, such as the disc plough and farm ridger, are designed for long-term use in harsh agricultural environments. For those who value productivity and efficiency, this disc ridger is an excellent choice.
Features and Applications of the Disc Ridger
The disc ridger is designed with a high emphasis on productivity. Its core components are built to withstand the rigorous demands of farming. With a working width of 2600mm, it allows farmers to cover a substantial area in less time, thereby boosting productivity. The machine's ridger width, matched power, and three-point linkage system are designed for optimal performance in various farming operations. The disc ridger's customizable color and iron frame package underscore the manufacturer's attention to detail and commitment to customer satisfaction.
Working Principle, Installation, and Maintenance
The disc ridger works by harnessing the power of a 50-80hp engine, using this power to cut and shape the soil. Installing the machine involves attaching it to the tractor via a three-point linkage system. When it comes to maintenance, regular checks and timely replacements of the bearings are key to ensuring the machine's longevity. The manufacturer provides a machinery test report and video outgoing-inspection for the convenience of the users. The machine also comes with a one-year warranty for core components, offering added peace of mind to farmers.
Why Choose HZPT's Agricultural Disc Ridgers?
When it comes to agricultural machinery, HZPT's disc ridgers stand out for their high productivity, robust construction, and excellent warranty terms. Additionally, HZPT provides comprehensive support, including machinery test reports and video outgoing-inspections. With HZPT, customers are not just buying a machine but also investing in a reliable partner for their farming operations. Click here to learn more about HZPT's disc ridgers and how they can benefit your farming operations.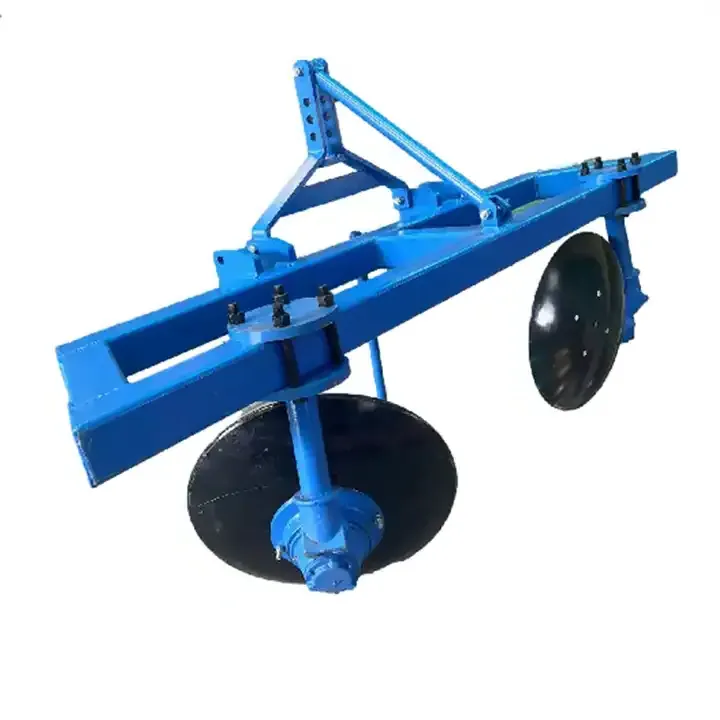 About HZPT Machinery Co., Ltd.
HZPT Machinery Co., Ltd. is a leading manufacturer of agricultural machinery, boasting a diverse range of products such as rotary tillers, PTO shafts, disc harrows, disc ploughs, disc blades, sickle bar mower, rotary mower, flail mower, and much more. Their team of highly skilled professionals is committed to producing high-quality, reliable machinery for clients worldwide. HZPT's extensive experience and cutting-edge manufacturing techniques set them apart in the industry. Their products are known for their durability, performance, and affordability, making them a top choice for farming operations of all sizes.