Description
Presenting the Double Disc Spreader, an innovative and efficient solution for your farming needs. This sand and fertilizer spreader is applicable in various industries, primarily in farming. Designed for high productivity, it features a one-year warranty on core components, a robust gearbox, and a state-of-the-art outgoing inspection video. Its production capacity is a solid 0.79ha/h, and it has a total weight of 75kg. The Double Disc Spreader is a new product of 2020, designed to be a game-changer in your agricultural operations.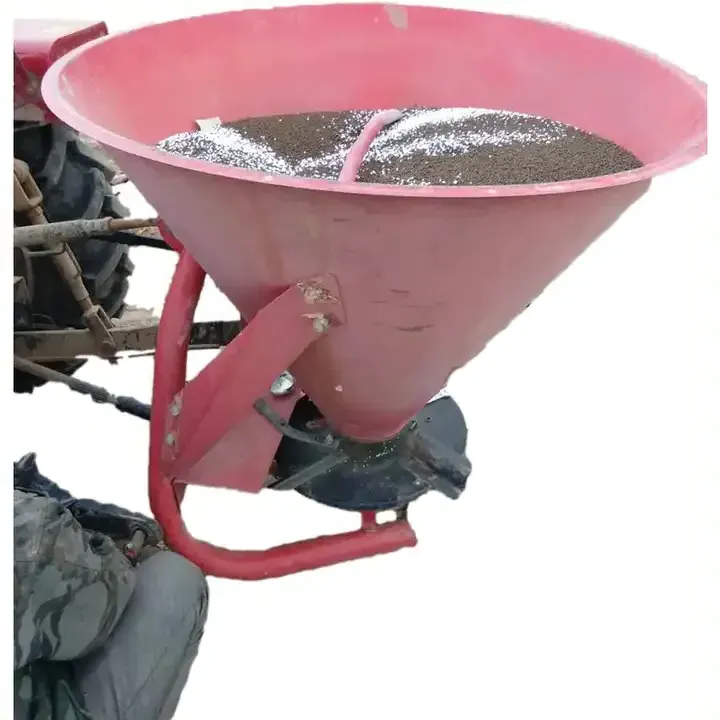 All About the Double Disc Spreader
The Double Disc Spreader, also known as sand spreader or fertilizer spreader, is a machinery marvel that combines high productivity with top-tier quality. With its 600L capacity, it's capable of spreading material over a width of 6-8m. It's powered by 25-40hp with a PTO shaft speed of 540rpm/min. This spreader, made with Q235 steel or plastic, is designed to be durable and reliable. Whether you??re spreading fertilizer over your crops or sand over icy roads, this machine has you covered.
Installation, Unloading and Maintenance
The Double Disc Spreader is designed for ease of use. Installing and unloading it is simple, thanks to its three pointed mounted linkage. Maintenance is also straightforward, with a one-year warranty provided for the core components. It's recommended to regularly check the gearbox and other parts for any signs of wear or damage for optimal operation. The machine's weight varies between 70kg and 75kg, depending on the material of the hopper.
Why Choose AGKNX's Agricultural Fertilizer Spreader?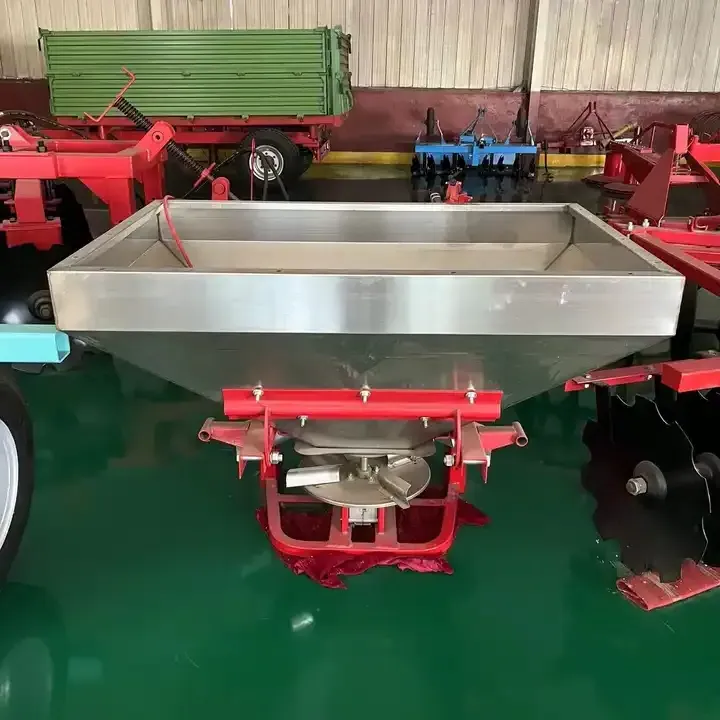 When it comes to agricultural equipment, AGKNX's Double Disc Spreader stands out with its high productivity and exceptional quality. It's not just a fertilizer spreader; it's a tool that enhances your farming efficiency. We encourage you to explore our product, learn about its features, and see how it can benefit your operations. Don??t simply take our word for it. Try it out for yourself and experience the difference.
Why Choose AGKNX?
AGKNX Machinery Co., Ltd. has a long-standing reputation for excellence in the agricultural machinery industry. With a wide range of products from rotary tillers, disc harrows, and disc ploughs to fertilizer spreaders and potato planters, we have something for all your farming needs. We??re proud of our team of over 100 dedicated employees, including 20 technical staff and five senior R&D personnel. We have two advanced production lines, and our products are well-received in China and exported to many countries worldwide.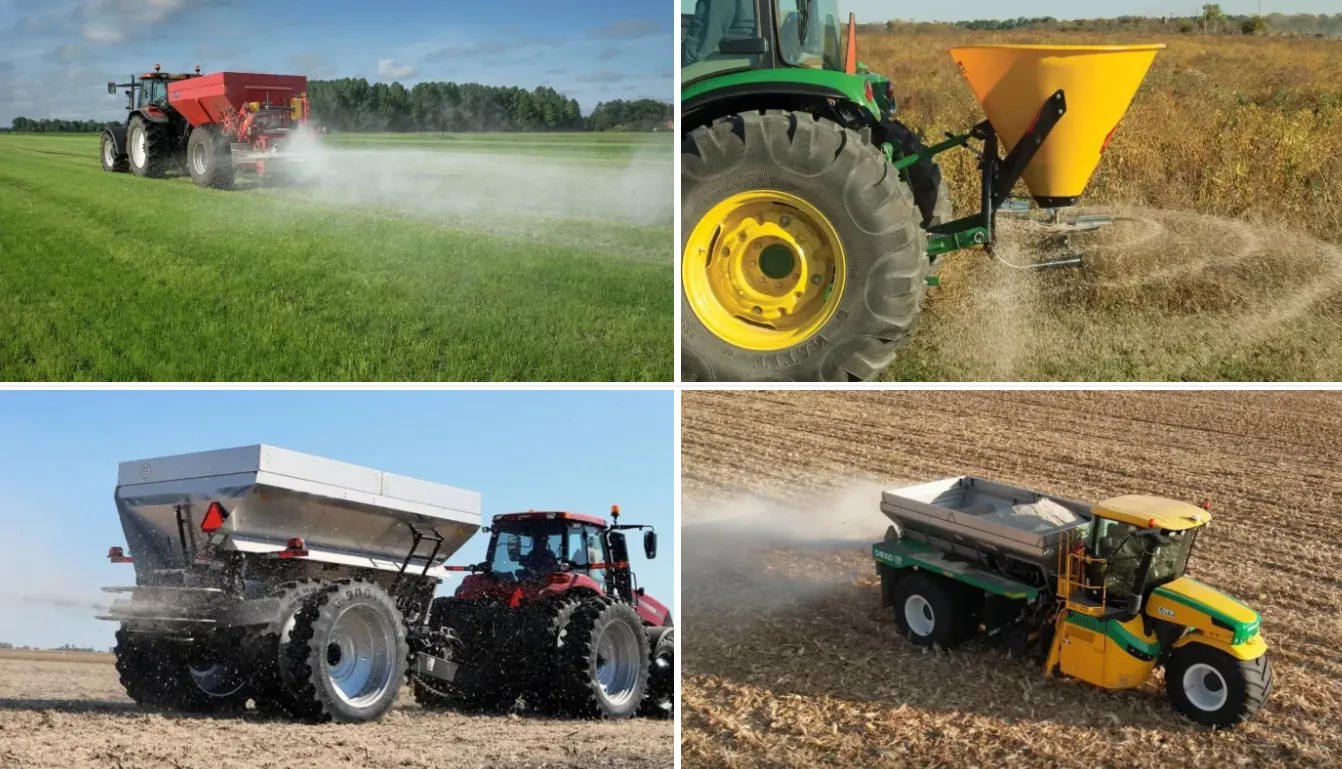 Related Videos
For more information on the Double Disc Spreader, check out our introduction video here.