Description
The Fieldking Rotavator, a high productivity farm cultivator powered by diesel, is a new product in the market, fresh from 2020. An ISO9001 certified machine, it is perfect for loosening the land with its rotary tiller mechanism. Its robust build weighs 240 KG and has dimensions of 900*1600*720mm. With a warranty of a year and six months on core components like gearbox, it comes with the convenience of online support for after-sales service. Let's delve deeper into this modern agricultural marvel.
Unveiling the Advantages and Applications of the Fieldking Rotavator
The Fieldking Rotavator, owing to its high productivity, is the epitome of efficiency in farm cultivation. Its compact size, easy handling and smooth operation make it a boon for farms of all sizes. It is designed to work with both dry land and paddy fields, making it a versatile equipment. Its strong frame and high hardness blades ensure durability and long-lasting performance. The rotavator is also user-friendly, designed to be hitched easily to a tractor.
Working Principle, Installation, and Maintenance
The Fieldking Rotavator operates on a simple but effective principle. The diesel-powered engine turns the gearbox, which in turn, rotates the tiller. This rotary action loosens the soil, preparing it for sowing. Installation involves attaching the three-point hitch to the tractor and connecting the PTO shaft. Maintenance is straightforward with regular checks on the blades for wear and tear, ensuring the diesel engine is in good working condition, and keeping an eye on the gearbox for any issues.
Discover the Superiority of AGKNX's Agricultural Rotary Tiller Products
Experience the best in agricultural technology with AGKNX's range of rotary tiller products. Our products are designed for high performance and longevity, ensuring that your farming operations are smooth and efficient. So why wait? Visit our website or contact us today to learn more about our products and make your purchase!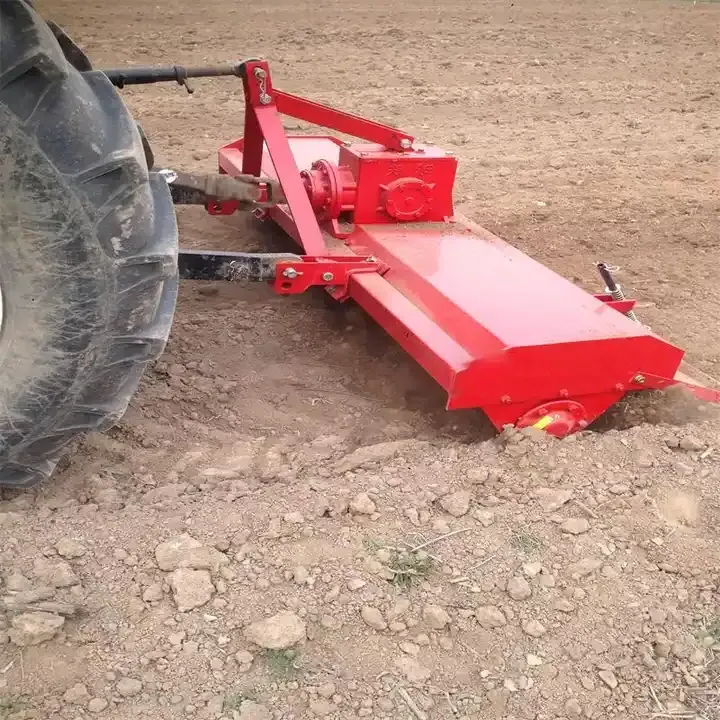 Why Choose AGKNX's Agricultural Rotary Tillers Products?
At AGKNX, we are committed to providing superior quality agricultural machinery. Our rotary tillers are designed for optimal performance, ensuring efficient and effective land cultivation. With our products, you can be assured of high productivity and durability. Choose AGKNX for the best in agricultural machinery technology.
About AGKNX Machinery Co., Ltd.
AGKNX Machinery Co., Ltd. has been engaged in the research and development of a wide range of agricultural machinery. Our team of skilled engineers and technicians work tirelessly to design and produce top-quality farming equipment. Our products are known for their performance, durability, and reliability, making us a trusted name in the industry.
We offer a wide range of products, including rotary tillers, PTO shafts, disc harrows, disc ploughs, disc blades, box scraper, sickle bar mowers, rotary mower, flail mower, boom sprayers, fertilizer spreaders, furrow ploughs, potato planters, plough blades, agricultural cultivators, potato harvester, agricultural trailers, corn seeder, wheat seeder, vegetable seeder, harvest machines, post hole digger, wheat seeders, corn seeders, agricultural subsoiler, and soil-loosening shovels.
With our advanced production lines and CAD computer-aided design system, we are able to deliver products that meet the highest standards of quality and performance. Trust AGKNX for all your farming equipment needs!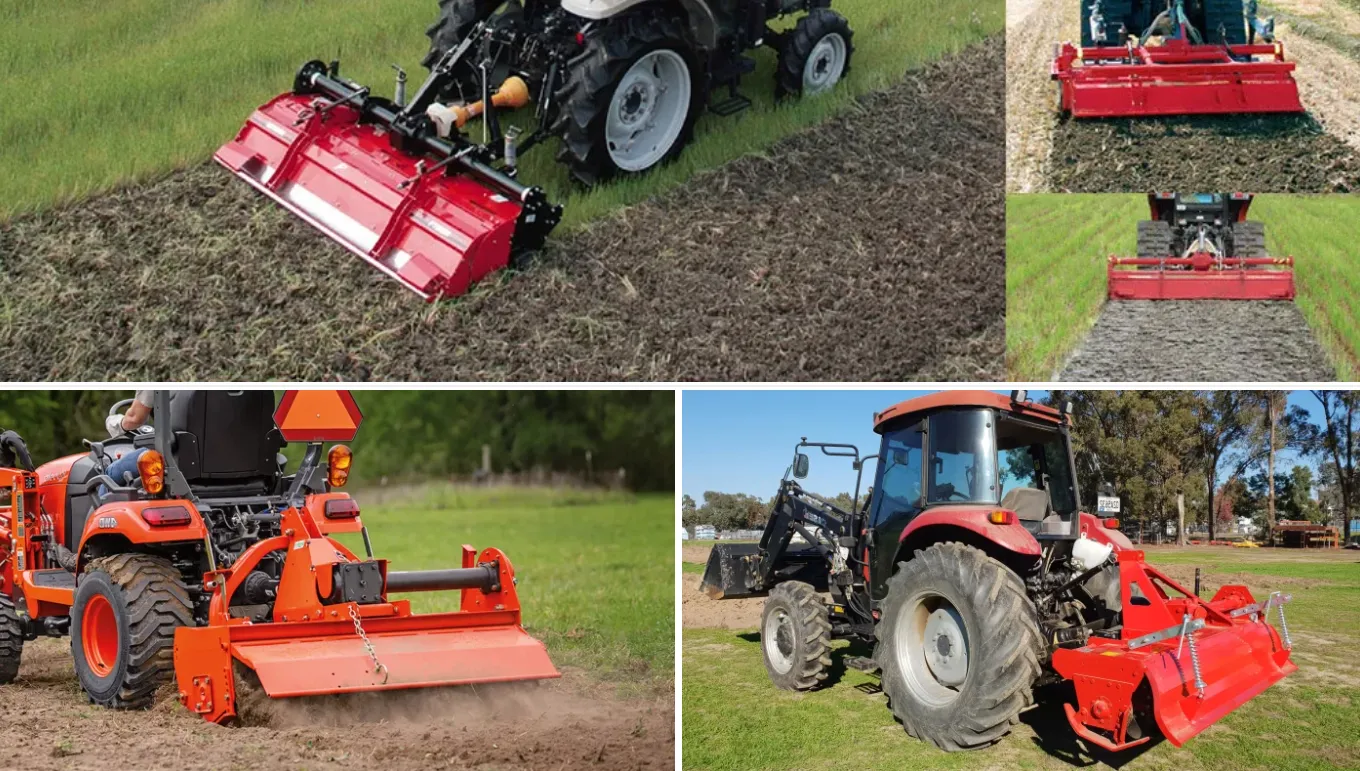 See the Fieldking Rotavator in Action
Want to see the Fieldking Rotavator in action? Check out our video tutorial, where we demonstrate how it works and how to install it. Watch it now to learn more about this amazing piece of farming equipment!