Description
Introducing the top-notch farm machine fertilizer spreader and salt spreader from EP. This versatile machine is specifically designed to serve farms with its high efficiency and easy-to-operate features. This brand-new model 2FX-600, with a remarkable production capacity of 12%, is powered by a robust 20-110hp engine. Its compact size of 145*110*100cm and weight of 85 KG, make it ideal for various agricultural tasks. It is built with core components such as Bearing and Gear, assuring a 1-year warranty.
About the Fertilizer Spreader and Salt Spreader
The 2FX-600 model is a top-grade organic fertilizer spreader, designed to meet and even exceed the various requirements of modern farming. It boasts of superior features such as high efficiency, ease of operation, and robust construction with a steel frame. Notably, the color of the farm machine can be customized as per customer requirements. The three-point linkage system ensures easy attachment to the tractor. The machine is designed to be a vital implement for tractors, enhancing their utility in the farm. Its net weight is 85kgs, and it comes packaged in an iron frame box.
Working Principle and Maintenance Guide
The fertilizer spreader works on a simple, yet efficient principle. The power from the tractor is used to rotate the spreading disc which evenly distributes the fertilizer across the farm. The installation of the fertilizer spreader involves attaching it to the tractor using the three-point linkage system. Unloading it is as simple as detaching it from the tractor. Regular maintenance requires cleaning after use, especially when used for salt spreading to prevent corrosion. It is also recommended to regularly check and replace the core components such as the bearing and gear to ensure optimal performance.
Why Choose AGKNX's Agricultural Fertilizer Spreader?
With AGKNX's agricultural fertilizer spreader products, you can count on superior performance, durability, and easy maintenance. Our products are designed for maximum efficiency, ensuring that you get the best value for your investment. Don't wait! Contact us now to learn more about our products and make your purchase!
About AGKNX Machinery Co., Ltd.
AGKNX Machinery Co., Ltd. has been engaged in the research and development of agricultural machinery, such as rotary tillers, PTO shafts, disc harrows, disc ploughs, disc blades, disc ridgers, rotary tillers, furrow ploughs, box scraper, sickle bar mowers, rotary mower, flail mower, boom sprayers, fertilizer spreaders, potato planters, plough blades, agricultural cultivators,potato harvester, agricultural trailers, corn seeder, wheat seeder, vegetable seeder, harvest machines, post hole digger, wheat seeders, corn seeders, agricultural subsoiler, and soil-loosening shovels.
Our company has more than 100 employees, among which there are 20 technical technical staff and five senior R&D personnel. We have accumulated more than ten years of experience in production, and mainly produce farming machinery, planting machinery, harvesting machinery and its accessories, and matching machines, which are set up by the main tractor manufacturers in China.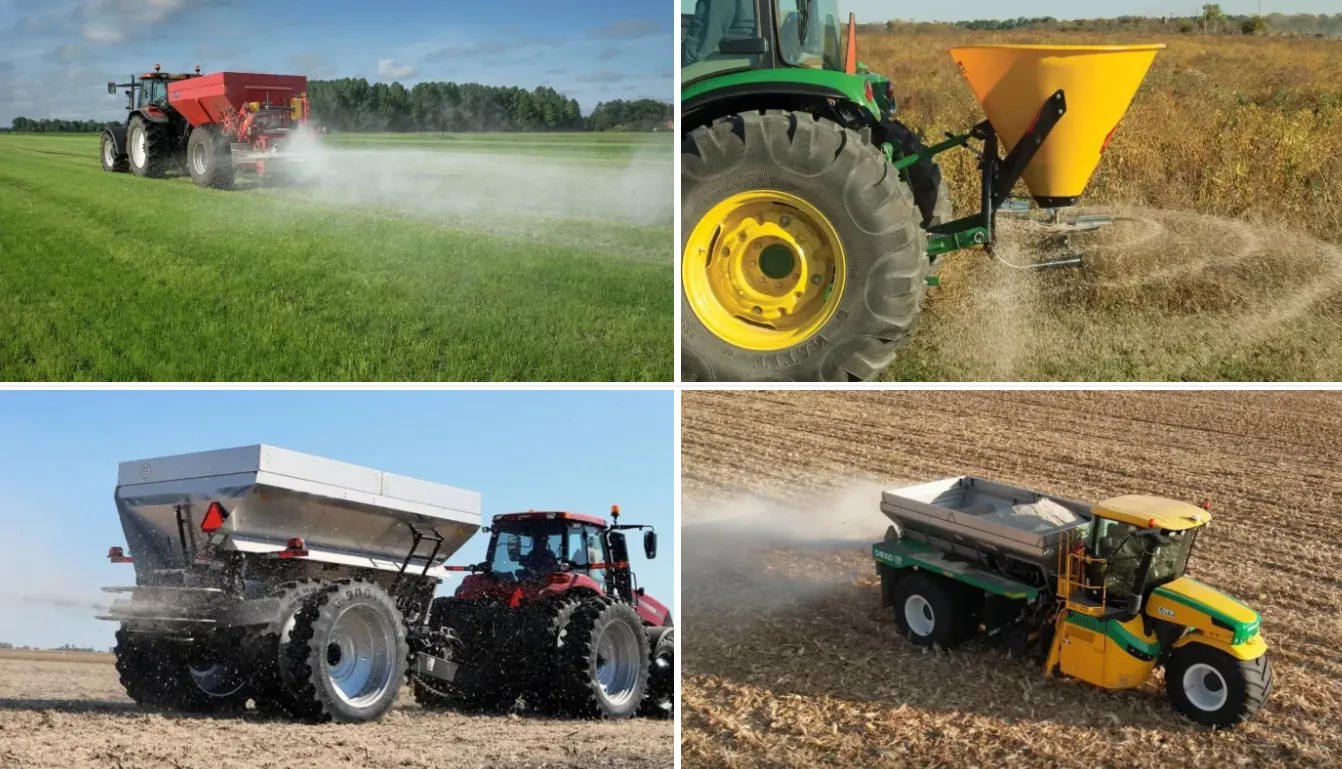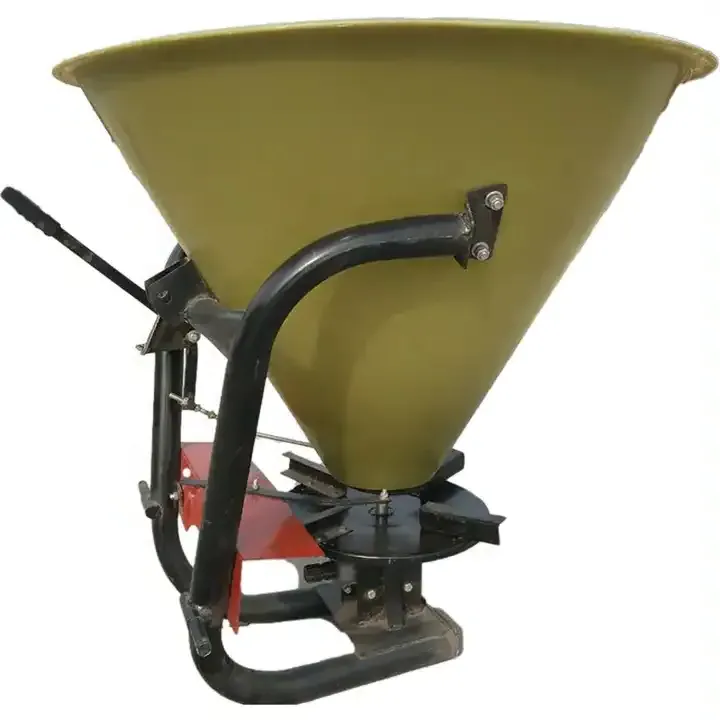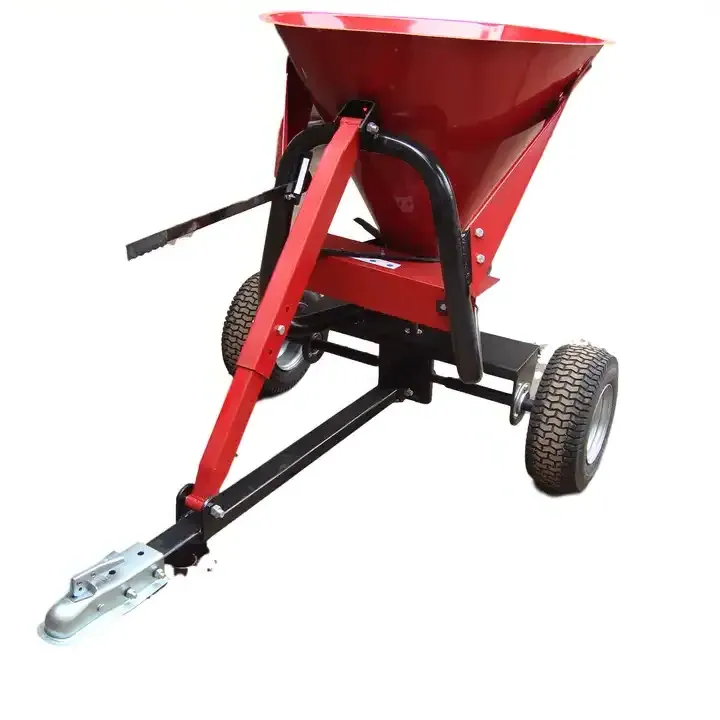 Watch Our Video
For a more detailed look at our product, we invite you to watch our introduction video on YouTube. In this video, you'll get a closer look at the features and benefits of our farm machine fertilizer and salt spreader. Check it out below: