Description
Introducing the robust and efficient Farm Tractor Hitch 1000L Fertilizer Spreader designed for optimal productivity in farms. This revolutionary farm machinery is ideal for spreading fertilizer across open fields, along field edges, marginal zones, and for late fertilization. With a broad working width of 10 to 42 meters, it can distribute a variety of products including mineral or organic fertilizer, gravel, salt, and lime.
Unpacking the Features and Applications of the Fertilizer Spreader
The 1000L Fertilizer Spreader is a versatile tool for every modern farm. It comes with a 1000L volume of fertilizer tank and is matched for tractors within 50-100 HP. The fertilizer spreader operates at a rotating speed of PTO shaft with 540 r/min and has two openings for fertilizer flows. The type of fertilizer applied is granular, and it boasts a spreading width of 20–30m with an operating speed of 8–15km/h, providing a production efficiency of 10–20 ha/h.
Working Principle and Maintenance of the Fertilizer Spreader
The fertilizer spreader operates by being hitched to a tractor. As the tractor moves, the spreader rotates and dispenses the fertilizer evenly across the field. Installation is a breeze with a 3-point linkage system and the package comes with a comprehensive user manual guiding you through the installation, unloading, and maintenance procedures. Regular maintenance is key to the longevity of the spreader, and it is recommended to clean it after use and store it in a cool, dry place to prevent rusting.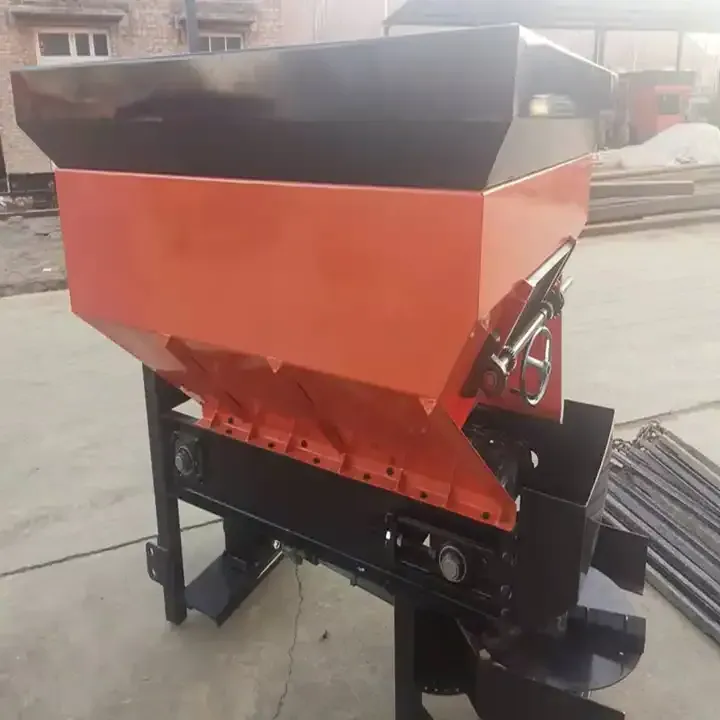 Why Choose AGKNX's Agricultural Fertilizer Spreader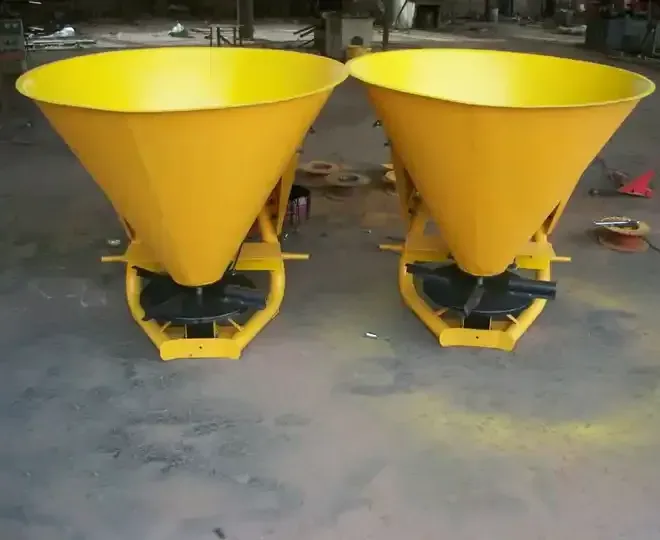 At AGKNX, we put precision, productivity, and efficiency at the forefront of our designs. Our fertilizer spreaders deliver on these promises and more. With a high production capacity of 10-15ha/h, our spreaders are not just ordinary products. They are innovative tools designed to take your farming practice to the next level. Don't just take our word for it, contact us today to learn more about our products and make your purchase.
About AGKNX Machinery Co., Ltd
AGKNX Machinery Co., Ltd. has been at the forefront of agricultural machinery research and development. With a vast range of machinery including rotary tillers, PTO shafts, disc harrows, disc ploughs, disc blades, disc ridgers, rotary tillers, furrow ploughs, box scraper, sickle bar mowers, rotary mower, flail mower, boom sprayers, fertilizer spreaders, potato planters, plough blades, agricultural cultivators, potato harvester, agricultural trailers, corn seeder, wheat seeder, vegetable seeder, harvest machines, post hole digger, wheat seeders, corn seeders, agricultural subsoiler, and soil-loosening shovels, we are dedicated to supporting the farming industry.
Our company is backed by a team of over 100 employees, 20 technical staff, and five senior R&D personnel. We have two advanced casting, forging, machining, heat treatment, and lacquering production lines, and we use CAD computer-aided design system. Our products are sold all over the country and are exported to many countries and regions in Europe, America, Africa, the Middle East, and Southeast Asia all year round.
Learn more about our products and services by watching this introductory video.
AGKNX Fertilizer Spreader Introduction Video